WTF: WWE To Produce Animated 'Scooby-Doo' Film Set At WrestleMania; Man Shoots Himself In The Butt During 'Bourne Legacy'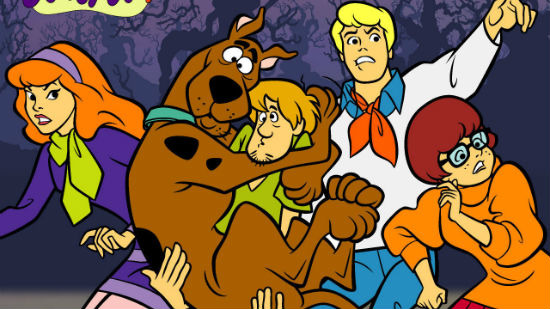 The next two statements are totally true. World Wrestling Entertainment is producing an animated Scooby-Doo film centering on a murder mystery at Wrestlemania, and a man shot himself in the ass while sitting down in a screening of The Bourne Legacy. After the jump, read the details on the crazy but true stories.
First up, Deadline reports that WWE is teaming up with Warner Bros. to make an animated Scooby-Doo movie centering on a murder mystery at Wrestlemania. They're already recruited Triple H, John Cena, Kane, The Miz, Brodus Clay, Santino Marella, Sin Cara, AJ, and Vince McMahon to lend their voices and likenesses to the film, which will go direct to Blu-ray, DVD, VOD and Digital Download.
The WWE is slowly moving into the movie business (they're also producing a remake of Leprechaun) and this idea goes right along with their current family friendly direction as well as history with animation. Who could forget Hulk Hogan's Rock 'n' Wrestling? I think it'll be a massive cross promotional success.
Next up, the Associated Press (via ScreenCrush) reports a Nevada man in a regular screening of The Bourne Legacy shifted around in his seat, dropped his gun and mistakenly shot himself in the ass when it fell and hit the ground. The weapon was properly licensed, the bullet didn't hit anyone else and the man was okay but man that's scary.
Ultimately, this incident ended up being kind of funny but the fact that this man was able to get a concealed, loaded weapon into the theater, without the safety on and loose enough to fall out of his pocket and fire, is pretty terrifying. After the frightening and tragic events in Aurora, CO last month, I can't imagine how everyone in the theater felt.
In your opinion, which of these stories is crazier? Do you think the WWE Scooby Doo movie will be a hit? Should theaters have metal detectors?