'Kick-Ass 2' Set For Summer 2013; Robert Emms And Morris Chestnut Join Cast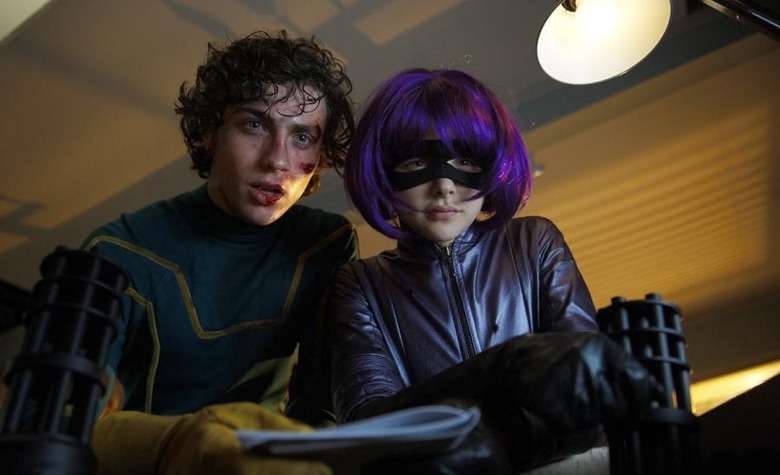 Whereas the first movie concentrated on a small group of costumed vigilantes, Kick-Ass 2 widens the scope to bring in new allies for both the heroes and the villains. The latest additions to the good guy side are Morris Chestnut (Boyz n the Hood), who'll be helping out Chloë Moretz's Hit-Girl, and Robert Emms (War Horse), who'll join forces with Kick-Ass (Aaron Johnson).
As for when we'll actually get to see Chestnut, Emms, and everyone else engaged in battle, Universal's just set a summer 2012 release. That puts the sequel just over two years after the original, which isn't a bad pace considering Kick-Ass 2 looked unlikely to happen at all until a few months ago. More details after the jump.
The casting news comes from Deadline, which reveals that Chestnut has been cast in a "strong" part as Hit-Girl's guardian. At the end of the first film, Hit-Girl was given over to the care of her dad's former police partner Marcus Williams, played by Omari Hardwick; it's unclear whether Chestnut is replacing Hardwick or whether he has a distinct role. Chestnut was last featured in the romcom Think Like a Man, and will appear next in the Seth Gordon comedy Identity Thief.
Emms will play Insect Man, a policeman who joins the costumed hero team called Justice Forever. Emms is a relative newcomer, having appeared in his first two movies just last year (Anonymous and War Horse). This year, he co-starred in Tarsem Singh's Mirror Mirror and will soon be seen in the drama Broken opposite Tim Roth and Cillian Murphy.
Chestnut and Emms join an expanding group of franchise newbies that also includes John Leguizamo and Donald Faison. Nicolas Cage and Christopher Mintz-Plasse are expected to reprise their roles from the original. Expect still more casting announcements as the production prepares for a fall start; one character in particular that we're still waiting on is the rumored villainess Mother Russia.