'Looper' International Trailer: Living The Good Life, Until The Trigger Is Pulled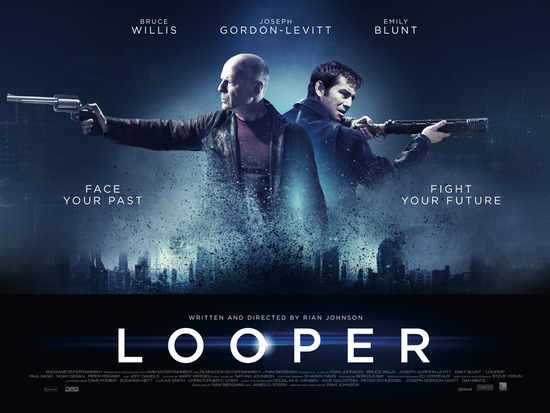 Earlier today we got a look at the promo site for Rian Johnson's third feature film Looper, and a big part of that promotion focuses on the gadgets, vehicles and gear that the loopers — future assassins — use. Now there is a great new international trailer that shows some of that gear in action. It also might put forth one of the best looks we've had at the film yet, without seeming to give too much away.
Some of the new stuff here is the incidental look at the good life that loopers live — part of the film's conceit is that these killers are very highly paid and almost elite, as a trade-off for the fact that they may eventually be forced to assassinate themselves. That leads to a few questions, but first check out the new trailer below.
So there are many questions left unanswered here: if loopers know, for the most part, that they'll eventually kill themselves, do they just live a life feeling free of all danger? Or does some sort of potential timeline deviation still exist? (Given the assistance that Primer writer/director Shane Carruth gave on this movie, I'd expect the answer to that one is a big "yes.")
Why does Willis come through un-hooded, allowing JGL to see that he's about to kill himself? Is that some sort of punishment, or loyalty test? Rian Johnson tends to be solid when dealing with such potential, uh, loopholes, and I'm excited to see just how he manages the trick when Looper opens on Sept 21. [via io9]