There May Be No 'Eastern Promises 2' After All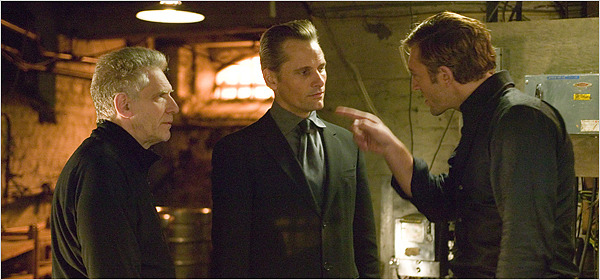 As David Cronenberg does the US press rounds for his new film Cosmopolis, which opens limited this Friday the 17th and expands starting the week after, he's fielding some questions about his next film. The director often has several projects percolating, and the current time is no different. But one long-mooted film is apparently not going to happen after all, as Cronenberg says that the sequel to the 2007 Eastern Promises is no longer backed by Focus Features, and thus may not happen at all.
The Playlist spoke to Cronenberg in New York, and he said that while Eastern Promses 2 was set to go this fall, a lack of interest at Focus is blocking progress:
We were supposed to start shooting 'Eastern Promises 2' in October. [But] It's done... If you don't like it talk to James Schamus at Focus. It was his decision.
The site reports that Cronenberg's statement above was delivered with some notes of frustration and disbelief. The Eastern Promises sequel was set to re-team Cronenberg with screenwriter Steven Knight and stars Viggo Mortensen and Vincent Cassel, and in June we got plot details that indicated (spoilers for the first film ahead) we would have seen ""the incompetent underboss Kirill (Cassel) thinking that he and his henchman driver Nikolai (Mortensen) really have inherited the throne from his crime-lord father, without knowing that Nikolai is actually a clandestine agent working undercover in Russia's federal security service."
With Cronenberg's next film rather unceremoniously canceled, the director doesn't have anything set to go, and told The Playlist he would be finishing a novel that he has been working on for some time.