Keira Knightley Lands Female Lead In Jack Ryan Reboot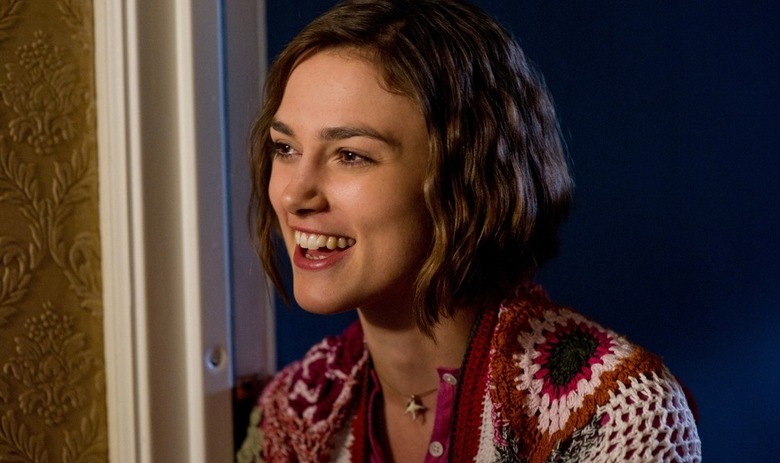 Really, any of the women on Paramount's shortlist for the female lead in their Jack Ryan prequel could've made for a fine choice. But director Kenneth Branagh had to narrow down the options sooner or later, and the one he's going with is Keira Knightley.
The Brit actress has just entered talks to star as Jack Ryan's wife, a role previously portrayed by Anne Archer, Gates McFadden, and Bridget Moynahan in previous installments of the franchise. Knightley joins Chris Pine, who's long been attached to play the lead role, and Branagh, who in addition to directing will also star as the villain. More details after the jump.
Knightley's eclectic resume includes everything from period costume drama to contemporary comedy. She even has a bit of action-franchise experience, having starred in the first three Pirates of the Caribbean movies. Paramount's intention with the new Jack Ryan film has always been to try and revive the franchise, so this will likely be a recurring role for Knightley. As of last week, word was that the female lead would be optioned for two additional sequels beyond this installment.
The most recent draft of the script comes from Mission: Impossible writer David Koepp. The prequel sees a younger Jack Ryan who's fresh out of the Marines and working as a financial analyst in Moscow. When he discovers a terrorist plot by his employers to cripple the U.S. economy by rendering the American dollar worthless, he must "race against time" to save his native country.
After several troubled years in development, the Jack Ryan prequel picked up speed when Branagh signed on to direct, and now things are coming together fast. Earlier this week, Kevin Costner and James Earl Jones were named as possible co-stars in the movie. Production is expected to get underway next month.