'Deadfall' Trailer: It's A Good Sign When You Feel A Little Bad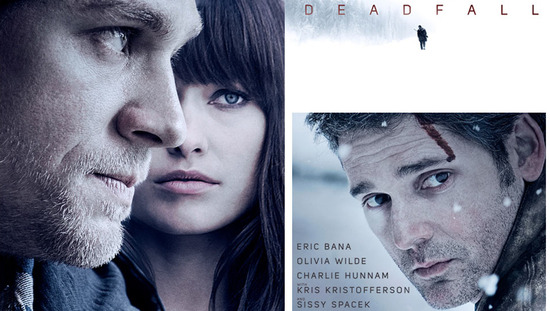 In Deadfall, Eric Bana and Olivia Wilde are a brother/sister team who heist a casino and then get stuck near the snowy US/Canada border as they try to make their escape. Bana goes his own way as Wilde leverages the interest of a small-town ex-boxer (Charlie Hunnam) who is en route to a holiday feast with his family (Kris Kristofferson and Sissy Spacek).
That cast is probably enough to raise a little interest in the movie, but the first trailer for Deadfall makes it look like a tense little thriller.
I might be alone but I enjoyed Bana and his accent in this footage, and I'll admit that I'm probably just as much a sucker for Wilde's charms as Hunnam's character seems to be. More than anything else, you put Kristofferson in a movie and I'm going to watch.
Apple has the new trailer. Deadfall opens on December 7th.
Siblings Addison and Liza are on the run from a casino heist gone wrong. When a car accident leaves their wheel man and a state trooper dead, they split up and make a run for the Canadian border in the worst of circumstances a near whiteout blizzard. While Addison heads cross-country, creating mayhem in his wake, Liza is picked up by ex-boxer Jay (Charlie Hunnam), en-route for a Thanksgiving homecoming with his parents, June (Sissy Spacek) and retired sheriff Chet (Kris Kristofferson). It's there the siblings are reunited in a terse and thrilling showdown that pushes the bonds of family to the limit.