'Hansel & Gretel: Witch Hunters' To Get R-Rated Release?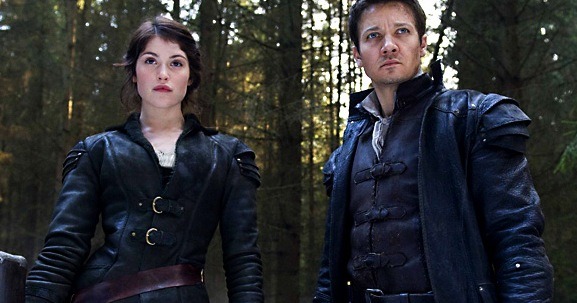 Briefly: This is news mostly because studios rarely release an R-rated version of a fantasy action movie aimed at teen demographics, but Paramount has reportedly decided to release Hansel & Gretel: Witch Hunters without the safe shelter of a PG-13. The film is from Tommy Wirkola (Dead Snow), and stars Jeremy Renner and Gemma Arterton as adult versions of the title characters, who have dedicated their lives to killing witches such as the one that tried to kill them as kids.
A recent report suggested that Paramount was testing PG-13 and R-rated cuts of the film, but Collider reports that "trusted sources" say the film is an R, period. Granted, it is still called Hansel & Gretel: Witch Hunters, so that remains a hurdle to leap.
The film was pushed back to January 13, 2013 a while back, perhaps so that by the time it opens audiences will have had the chance to see and get to like Renner in Mission: Impossible, The Avengers, and The Bourne Legacy. Whether that will matter or not remains to be seen; we haven't seen any significant footage from this one yet, so it's difficult to know what to expect.