Hundreds Of Free Movies Offered Legally As Torrents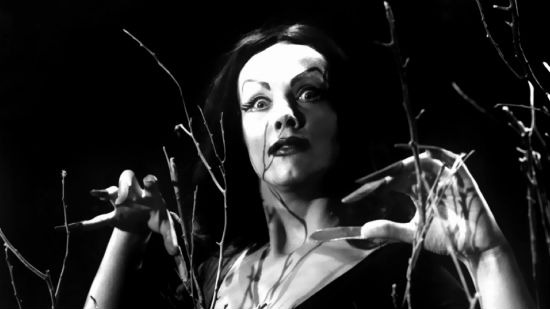 Placing the words "Free Movies" and "Torrent" in the same sentence is enough to make any film producer nervous. Torrenting, the choice of film pirates everywhere, is seemingly growing by the day, even with legal crackdowns on tracker sites. While most of us agree it's bad for the industry, some places have been embracing it as a way to expand their business. Torrenting has now become an intricate part of The Internet Library, which has begun offering hundreds of films (such as Plan 9 From Outer Space, above) as free torrents. Read more, and get some choice titles, after the jump.
The movies aren't the only pieces of media that'll now be available on The Internet Library via torrent. According to a Business Wire press release (via Gizmodo) millions of files including music, books and more are now available on the Internet Archive. Read more about those in the press release; we'll concentrate on the movies.
You can find the full list of movies here, which includes stuff like Night of the Living Dead, Plan 9 From Outer Space, The Fast and the Furious, His Girl Friday, Reefer Madness, and Dressed to Kill.
The reason for the change seems to be that many of these movies were previously available via the Library, only as direct file downloads. The files were so big, they'd regularly time out or fail. Going to a torrent system will fix that. Still, it's a frightening prospect to make people more adept at the process of torrent use, especially when piracy isn't going away any time soon.
Do you think free, legal torrents are a step in the right direction?