Guillermo Del Toro Offers Update On 'The Haunted Mansion'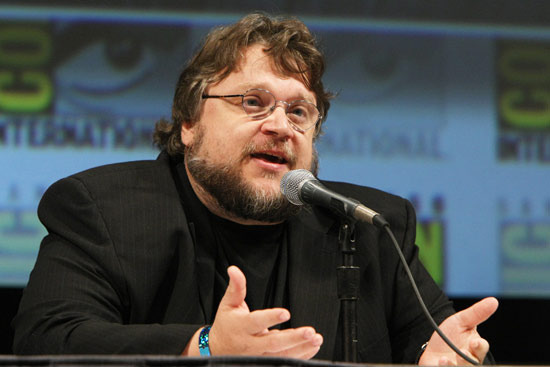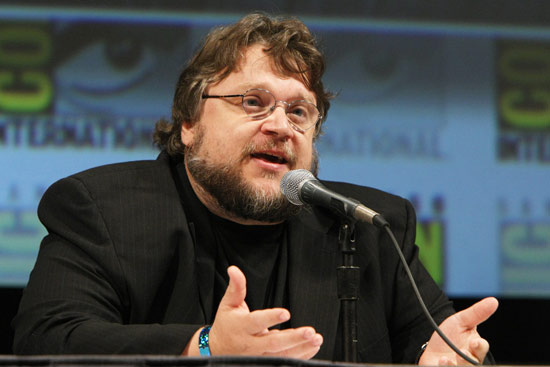 Disney fanatics have been patiently waiting for an update on Guillermo Del Toro's live-action take on the classic ride, The Haunted Mansion. Most recently they got a not-so-welcome tease when Disney removed the film from their website, starting a huge round of rumors that the film had been shelved. This is not true, says Del Toro, who offered an update on the film in a new interview with Collider. Read, and watch what he had to say below.
Speaking with Collider, Del Toro hinted he was was unaware of the film's removal from the website and offered the following update:
I delivered my last draft five weeks ago. I have a meeting with them in three weeks. I know they like the screenplay. I need to meet with them in three weeks. That's what I know. I know their reaction to the draft was good. We have a bunch of conceptualist art, but you never know, to predict anything else is hard for me to know.
He then hypothesized (that's the keyword, because this is not a confirmation) that the delay might be Disney waiting for his schedule to clear up and have him direct the film instead of just writing it:
I still would love to make that movie. I came on board originally as a writer and producer, the decision I think they may be waiting, is for me to say I'm directing the movie. Or am I directing it next, which is too early for me to know what I'm doing next in live-action. I'm in the middle of Pacific Rim and I don't know what I'm going to do next.
Del Toro's thought process makes sense. Disney has plenty of ride-based films in development, but Haunted Mansion could really be something special with him at the helm as it holds such an incredibly passionate place in his heart. But we del Toro has his fingers in dozens of projects, and he won't be done with Pacific Rim for 10 months or so. At that time, it's anyone's guess what he'll choose to direct. Also, his choice of words "what I'm doing next in live-action" definitely suggests he'll be spending a good amount of time working on Pinocchio.
Below is video of Del Toro discussing Haunted Mansion, and head to Collider to see more of this epic interview. Also, head to this link to see our extensive earlier coverage of the film.
Do you think Del Toro is the only person to direct the film? Will he serve the film as well as writer/producer?