Bob Hoskins Announces Retirement From Acting After Parkinson's Disease Diagnosis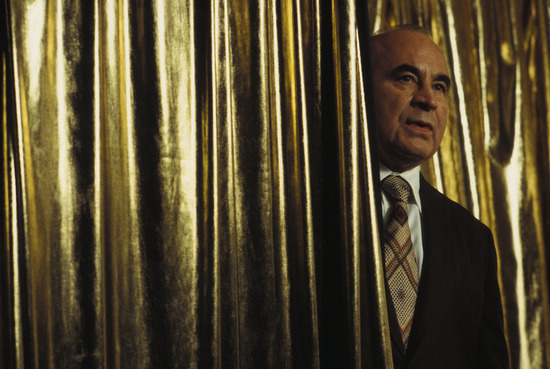 If you saw Snow White and the Huntsman earlier this summer, you watched what might be the last film performance from the character actor and occasional leading man Bob Hoskins. The actor was diagnosed with Parkinson's disease last fall, and is now walking away from his profession to spend more time with his family.
Hoskins' agent released the following statement:
Bob Hoskins wishes to announce that he will be retiring from acting, following his diagnosis of Parkinson's disease last autumn. He wishes to thank all the great and brilliant people he has worked with over the years, and all of his fans who have supported him during a wonderful career. Bob is now looking forward to his retirement with his family, and would greatly appreciate that his privacy be respected at this time.
Readers may primarily associate Hoskins with Who Framed Roger Rabbit? (and hopefully not with Super Mario Bros.) but he enjoyed a long and diverse career that included highlights such as The Long Good Friday, Neil Jordan's early film Mona Lisa, Terry Gilliam's Brazil, Steven Spielberg's Hook, and Oliver Stone's Nixon, in which he played J. Edgar Hoover.
It's a shame that his last role may end up being a relatively lightweight turn in Snow White and the Huntsman, but we do have other recent efforts like Made in Dagenham. We wish him the best in his retirement. [ComingSoon]