The Revolution Will Be Limited: 48FPS Version Of 'The Hobbit' Gets Dramatically Downscaled Distribution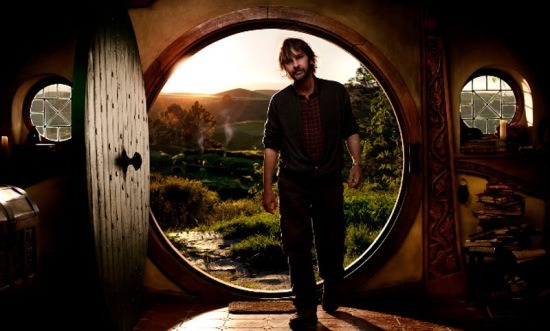 Peter Jackson's adaptation of The Hobbit is a Big Deal for a few different reasons. It's his return to Middle-Earth, and to the stories that established him as one of the biggest directors working today. It is now the beginning of a trilogy, rather than a mere two-film cycle. And, for exhibitors, the most important aspect is that it is the first mainstream film shot with what we'll refer to as HFR (high frame rate).
The Hobbit: An Unexpected Journey was shot at 48 frames per second, rather than the film industry standard 24fps. The first public presentation of footage, at CinemaCon this past spring, didn't go so well, with audiences finding that the increased detail seen in the HFR footage made the film look cheap, rather than more impressive.
Cinemacon is a particularly bad place for a showing like that to bomb, because it was Jackson and Warner Bros. best moment to convince exhibitors that they should upgrade to equipment that could project the HFR footage. We don't have data on precisely how many cinemas are ready to take the HFR plunge at this point, but we do now know that when The Hobbit opens on December 14 of this year, it will be seen in native HFR projection in only a handful of cities.
Variety reports that people who have seen HFR footage from The Hobbit recently say "the picture now looks vastly better than the test footage shown this April at CinemaCon, which had not yet undergone post-production polishing."
Even so, the HFR version will get a very limited release this December. In part, that's because no theaters are currently HFR-ready, though Variety says that some theaters will be able to work with the standard beginning with a simple software upgrade that goes live next month.
WB will do a very limited release, "perhaps nt even into all major cities," to start getting audiences used to seeing HFR. There may be a wider rollout after the initial opening, but that will no doubt be based on reception to the first release wave.
Go ahead and parse whether this is really a tech issue, or if WB is truly afraid of audience reception to a film that it needs to become a gigantic success. it's worth noting that showing the film in 24fps isn't as simple as making a menu selection, as the footage has to be down-converted to add motion blur and avoid a choppy appearance. That conversion was going to happen regardless of this release pattern, however, as even in a best-case scenario there was never a chance that all possible theaters would be HFR-ready in time for the film's opening.