Original 'Brave' Director Brenda Chapman Leaves Pixar For LucasFilm; Consulting On Mystery Project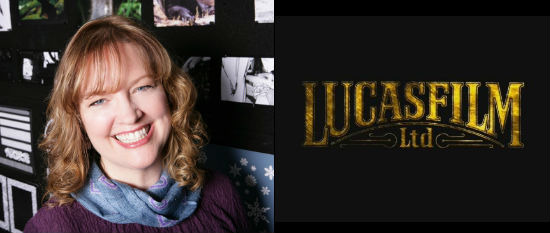 The incredibly interesting career of Brenda Chapman has just taken a brand new turn. Chapman, probably best known for being removed from the Pixar film eventually called Brave, has been working in animation for decades, contributing to the stories of The Lion King, Beauty and the Beast and much more. She directed The Prince of Egypt for DreamWorks and was set to be Pixar's first female director before she was removed from the project in favor of Mark Andrews. Andrews and Pixar downplayed the change, citing creative differences, but it seemed like Chapman – who got co-directing credit on the film anyway – was on her way out.
That became official this week as she's now working at LucasFilm, consulting in their animation department on a mystery project. Read more and speculate after the jump.
Chapman's Pixar to LucasFilm move was first reported by Pixar Portal (via Pixar Planet). The story says she left Pixar at the end of July.
Chapman's resume speaks for itself, so whether her departure from Pixar was amicable or not, is pretty insignificant. The bigger news is she's now working at LucasFilm, in their animation department. That department has been strictly devoted to Star Wars: The Clone Wars.
Enter Chapman, who is "consulting" on something new. Could it be Star Wars or Indiana Jones related? Something totally new? TV or feature? Is this under the creative tutelage of George Lucas or something under the thumb of the new regime lead by Kathleen Kennedy? These are all questions we don't have answers to but the following quote on the LucasFilm Animation page might offer a hint:
In addition to continuing work on Star Wars: The Clone Wars and developing a second Star Wars animated series, the studio is also focusing efforts on feature film animation and other new intellectual properties.
The expense and foresight to bring in someone with the experience and success rate of Chapman definitely means it's something big, and any one of those teases would fit.
What do you think Chapman left Pixar to work on at LucasFilm?