Bret Easton Ellis Won't Adapt 'Fifty Shades Of Grey', But 'Cars 2', 'The Killing', Or 'Saving Mr. Banks' Scribes Might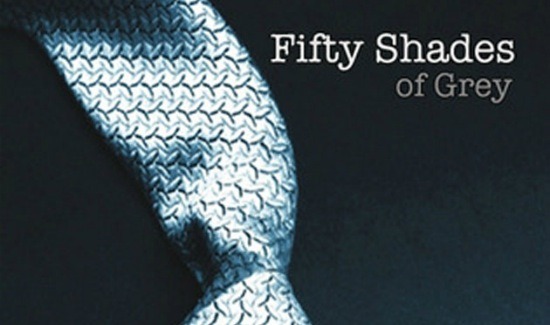 Plenty of high-profile actors and filmmakers have devoted time to deflecting Fifty Shades of Grey movie rumors in recent months, but one industry figure who's made no secret of his burning desire to bring the S&M novel to life is Bret Easton Ellis. The American Psycho author has been pushing hard for the screenwriting job over the past couple of months, calling lead character Christian Grey "a writer's dream" and floating casting ideas via Twitter.
Alas, it seems this particular dream is out of reach for Ellis. A shortlist of possible scribes for the Universal and Focus Features adaptation has just been revealed, and Ellis' name is nowhere to be seen. What's more surprising may be the writers that are. Producers are reportedly eyeing writers behind Cars 2, The Killing, and Saving Mr. Banks. More details after the jump.
Ellis tweeted his rejection earlier today, writing, "It's a very major disappointment to announce that I've somehow been taken off the list of possible screenwriters for Fifty Shades of Grey." After thanking his fans, he wrote in a separate tweet to author E.L. James, " I hope you find someone as passionate as I was about 'Fifty Shades of Grey.' I will miss it. Moving on. Laters, baby..."
Hours later, THR posted the list of talents who were still in the running. According to the trade, producers Michael De Luca and Dana Brunetti are considering Dan Fogelman, Veena Sud, Kelly Marcel, and Karen Croner for the coveted gig. It's kind of an odd mix of names, as none of them are obvious fits for the darkly romantic tone of James' bestselling book. While that certainly doesn't mean they're not up for the task, it makes it more difficult to guess just how they'll pull it off.
The more seasoned Fogelman has found his greatest successes in the family film realm, with films like Fred Claus, Bolt, Tangled, and the two Cars films. Even his forays into more adult-oriented pictures make him an unlikely fit — he was behind last year's lighthearted dramedy Crazy, Stupid, Love. and has the comedies The Guilt Trip and Last Vegas coming up next.
Sud, on the other hand, should have no trouble channeling the more twisted aspects of Grey. Her credits include the mystery series Cold Case and The Killing, and she was recently brought on to pen the remake of Alfred Hitchcock's Suspicion. Marcel's also better known for her TV work, having co-created Terra Nova. Her first produced screenplay will be Disney's upcoming Saving Mr. Banks, which earned Marcel a spot on the Black List.
Croner's had some experience with literary adaptations. She previously brought Anna Quindlen's One True Thing to the big screen in the '90s, and is currently working with Universal and Focus on an adaptation of Jean Hanff Korelitz's Admission.