Help Fund 'I Am Big Bird', A Documentary About Big Bird And Oscar The Grouch Puppeteer Caroll Spinney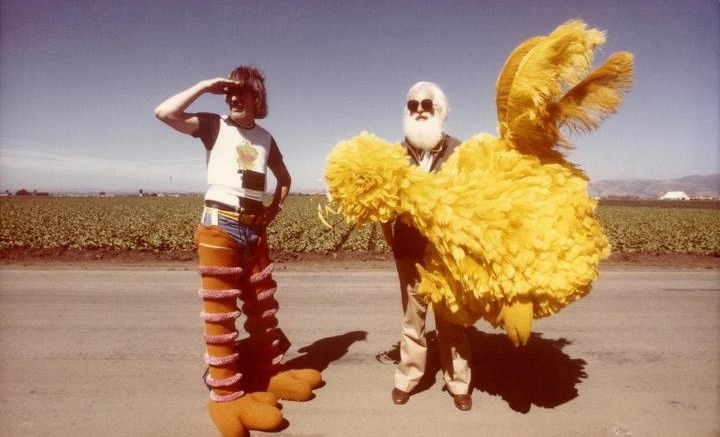 Jim Henson's Muppets are such iconic, indelible personalities that it's almost easy to forget they are, in the end, just bits of felt and foam brought to life by a team of talented human performers. But while the puppeteers behind Sesame Street and The Muppets may not be as well known as the characters they've created, their stories can be every bit as fascinating.
Last year's crowd-pleasing doc Being Elmo: A Puppeteer's Journey told the inspirational true tale of Elmo performer Kevin Clash, and now a group of filmmakers are hoping to give a similar treatment to Big Bird and Oscar the Grouch portrayer Caroll Spinney. Check out a trailer for I Am Big Bird after the jump — and if you like what you see, we've got details on how to pitch in for their Kickstarter campaign.
The feature-length documentary will feature interviews with Spinney and his colleagues, and offer glimpses of Spinney's home videos, short films, artwork, and personal photos. It seems the plan is to get everything together for a 2013 release. Get a taste of the movie below:
The team has eight more days to hit their $100,000 goal. Head here to make a donation and to get still more info on the project.
Synopsis:
I AM BIG BIRD is a feature-length documentary about Caroll Spinney, who has been Sesame Street's Big Bird and Oscar the Grouch since 1969... and at 78 years old, he has no intention of stopping.
Think you know everything there is to know about Sesame Street? You don't. You might know that Frank Oz turned down an offer to play Big Bird, but you probably don't know that until a last minute change of heart by NASA, Big Bird was supposed to go to space aboard the Challenger. Or you may know that Oscar the Grouch got his voice from a cantankerous cabbie, but you'd be surprised to learn that a fire in his trash can almost led to Caroll's untimely demise.
Caroll's stories are the stuff of legend. He has been a constant presence in our lives for over 40 years, his path weaving through American history like that of Forrest Gump. His time inside the Bird has taught him about the world and about himself. I AM BIG BIRD will peel away the instances in his life that inspired his creation of characters that have influenced generations of children. And, as the yellow feathers give way to grey hair, it is the man, not the Muppet, who will steal your heart.