Reports Of Fox Trading Galactus To Marvel May Be Premature, But Daredevil Could Still Go Back To Marvel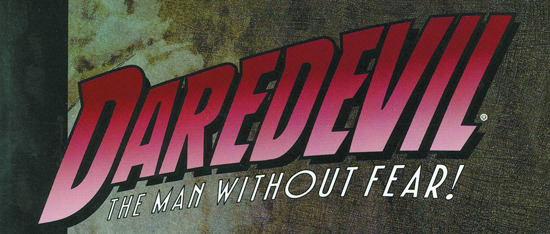 Briefly: What's really going on with Marvel and Fox? It was wild to hear earlier today that Marvel Studios and Fox are looking to do a little horse trading, with Marvel giving Fox more time to make a new Daredevil movie before the rights go back to Marvel this October. The deal would be that Marvel gets a couple characters Fox holds the rights to: Galactus and the Silver Surfer. But now we're into the re-spin mode, with Fox saying there's no chance of giving up Galactus. After all, he's a key part of the Fantastic Four character stable. With Fox just about to make a new FF movie, it seemed weird that the studio would give away such a huge character in the first place.
And so Deadline reports talk from "studio insiders" that say Fox is actually looking at letting Daredevil go back to Marvel. Sure, the studio has a reportedly great script in hand with a '70s thriller / classic Frank Miller vibe and Joe Carnahan (The Grey) in talks to direct. Looking at the recent Fox lineup, however, the success the studio has had with films like X-Men: First Class and Rise of the Planet of the Apes point to the studio being a lot more interested in Fantastic Four than Daredevil. A '70s thriller vigilante hero movie isn't the sort of thing Fox seems interested in now.
What Fox reportedly is interested in is either co-financing Daredevil with Marvel and Disney, or just letting the character go. This one is developing, and we'll have more soon. Don't get to set on any one outcome until we know there's a real deal in place.