Will Forte And Bruce Dern Confirmed For Alexander Payne's 'Nebraska'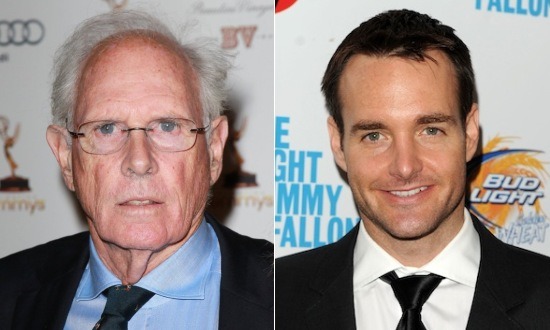 Paramount has finally given the go-ahead to Alexander Payne to shoot Nebraska, the father/son road trip movie he has been working to cast and get into production since the release of The Descendants. While his last film was a relatively audience-friendly affair — for Payne at least — that had obvious appeal thanks to the presence of George Clooney, Nebraska is a slightly tougher sell, at least to the people who make financial decisions at studios.
Payne plans to shoot the script (by Bob Nelson and Phil Johnston) in black and white, with Bruce Dern and Will Forte now confirmed to appear
as an aging alcoholic and his son
, who are derailed while on what seems at first like a simple cross-country drive.
An encapsulation of the script has been around for some time, and remains unchanged:
Nebraska follows an aging alcoholic father who thinks he's won a million dollar Publisher's Clearing House sweepstakes prize. He is unbowed when his family tries to dissuade him from making the long trip from Montana to Nebraska to cash in his winnings. So his estranged 20-something son—who doesn't believe the ticket is a winner—is forced to go along with him for the ride to keep him out of trouble, providing an opportunity to bond with his father after years of separation.
Perhaps more useful is Payne's
from a while back, of which he said,
[The trip] gets waylaid at a crappy town in central Nebraska where the father grew up and where he has some old scores to settle. It's just a little comedy. It's nothing fancy. Nothing too ambitious. It's a nice little comedy.
The most interesting thing here is what a boost the film might be for Will Forte, who is known almost exclusively for comedy work. (He's one of the few highlights of The Watch, which opened recently, for example.) Payne is a director who has a good sense for placing actors in roles, and his choice of Forte is a great endorsement for the comedian. (No matter what Payne says about the film, I wouldn't expect this to be on that puts Forte in his typical context.)
Dern doesn't need to prove anything to anyone — he's been great in films for longer than many of us have been alive — but seeing him work with Payne should be a joy.
says the film will shoot in October.