Pixar's 'Dia De Los Muertos' Film Focuses On Family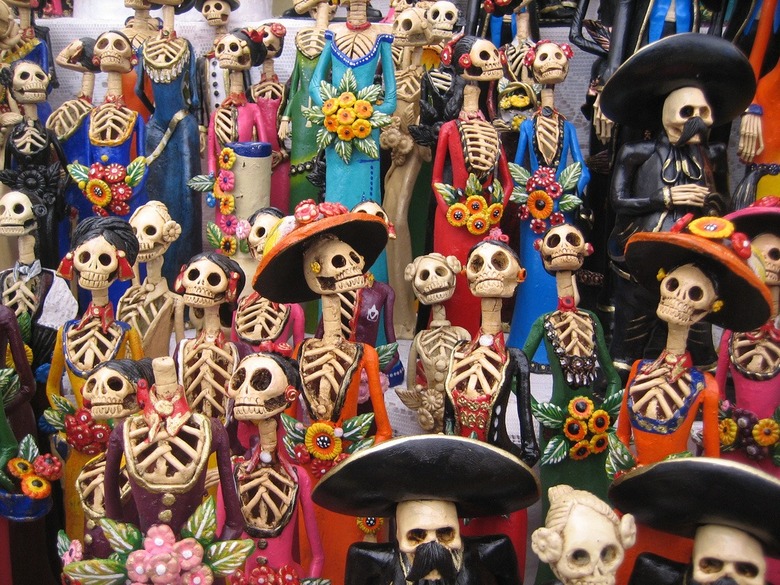 Very little is known about Pixar's upcoming film centered on the Mexican holiday Dia de los Muertos. Originally, all we were told is it would be helmed by Toy Story 3 director Lee Unkrich and be released in, or after, 2015. Next, the director revealed the film would explore the Mexican culture's unique, celebratory view of death. That got many fans wondering how death, even in a positive light, could fit in a family friendly animated Pixar film.
Disney and Pixar Chief Creative Office John Lasseter has now pulled the curtain back just a little bit more. In a new interview he said that the film is a "really a fantastic story of family." Read more after the jump.
Lasseter said this during the international press tour for Brave talking to Monsieur Hollywood. I found it on Pixar Times. Here's the full video. The new movie talk starts about 3:18.
Again, it's not much, but you can almost certainly begin to connect the dots in the story. My guess is the characters in the film will once again be human, like in Brave, and that somehow the death of a family member will send a young boy, or girl, or both, on an adventure through Mexico on this incredibly beautiful and important holiday.
There are still three Pixar features scheduled for release before this one but as we get closer to Monsters University, The Good Dinosaur and The Untitled Pixar Film Set in The Human Mind more and more details, characters, locations and plot points will be revealed. At this stage though, it's just fun to speculate.
How do you think a family story will fit in with Dia de los Muertos?