Superhero Bits: Dredd 3D, Arrow, Dark Knight Rises, Thor The Dark World, The Avengers, Mondo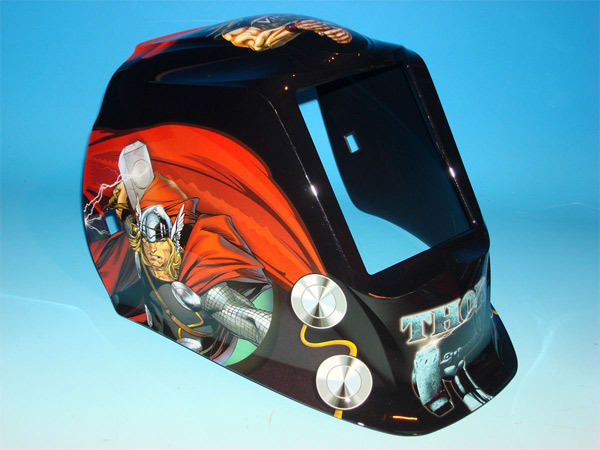 Could Batman appear in the new Arrow TV show? Want to see the new Dredd 3D poster? Would J.K. Simmons reprises his role in The Amazing Spider-Man trilogy? What would it look like if Ryan Gosling, Ace Ventura and Ben Affleck auditioned for The Dark Knight Rises? Why is Marvel being sued over their Avengers Blu-ray box set? Where can you see a brand new, live-action superhero TV show? How can you download the full script to The Dark Knight Rises? Read about all this and more in today's Superhero Bits.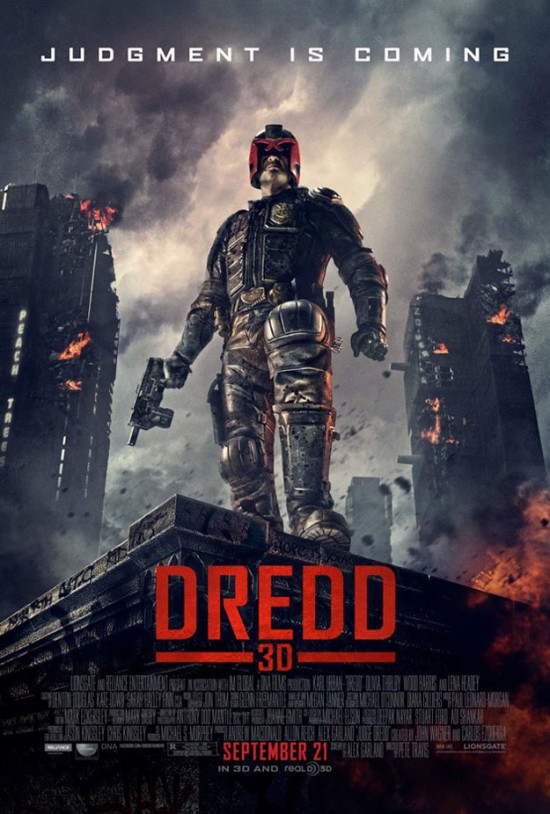 Lionsgate revealed the final poster for the awesome Dredd 3D.
Arrow producer Marc Guggenheim revealed to IGN TV (via Comic Book Movie) that Batman could appear on the new CW show.Crave Online has created The Dark Knight Rages, about playing video games.JK Simmons would be open to joining the new Amazing Spider-Man trilogy as J. Jonah Jameson. Thanks to CraveOnline.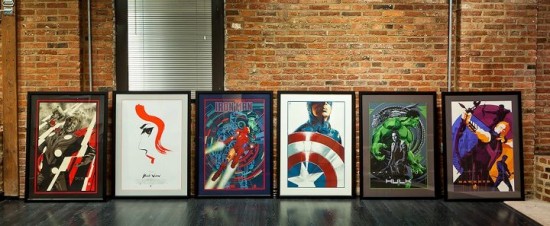 Photographer Pete Redel got all his Mondo Avengers pieces framed at The Great Frame Up. Wow. See more images at this link.
What Culture lists ten Dark Knight Rises rumors that didn't come true.
Who is Alexis Denisof? He plays the leader of the Chitauri in The Avengers and in the above interview with IGN, he talks about possibly appearing in the sequel.
Christopher Eccleston spoke to Bang Showbiz (via CBM) and confirmed he's in Thor: The Dark World, but has yet to see a script.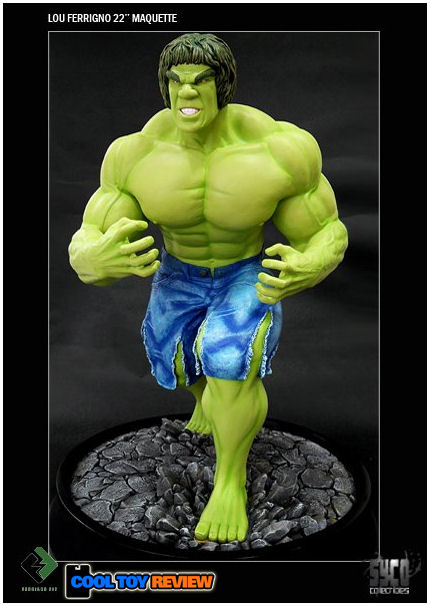 Cool Toy Review posted this sick Lou Ferrigno Hulk maquette.
Download the full shooting script to The Dark Knight Rises here, thanks to Scriptflags.
Due to the amount of graphics and images included in Superhero Bits, we have to split this post over THREE pages. Click the link above to continue to the second page of Superhero Bits.
JamesTalksAlot (via Awesomer) did a book preview of the amazing looking The Art and Making of The Dark Knight Trilogy.OShannonLand (via Cartoon Brew) has linked all the music cues from the 1960s Spider-Man cartoon.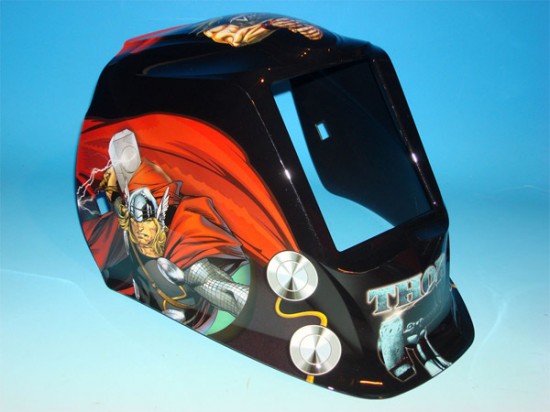 Lincoln Electric (via Fashionably Geek) made this amazing Thor welding helmet.When Geeks Wed has several ideas for a Batman themed wedding. But in a classy way.Alex Farnham via The Awesomer shows a bunch of major celebrities auditioning for The Dark Knight Rises.
This Batman Mohawk Peruvian Hat is just cool on multiple levels. Thanks to Superhero Stuff and Geek Alerts.
Wicked Report (via Reddit) has a write up on a cool temple that's very reminiscent of sets in The Dark Knight Rises.
This Batpod inspired motorcycle made in Vietnam is certainly awesome. But incredibly frightening. Thanks to Geekologie.
Due to the amount of graphics and images included in Superhero Bits, we have to split this post over THREE pages. Click the link above to continue to the third page of Superhero Bits.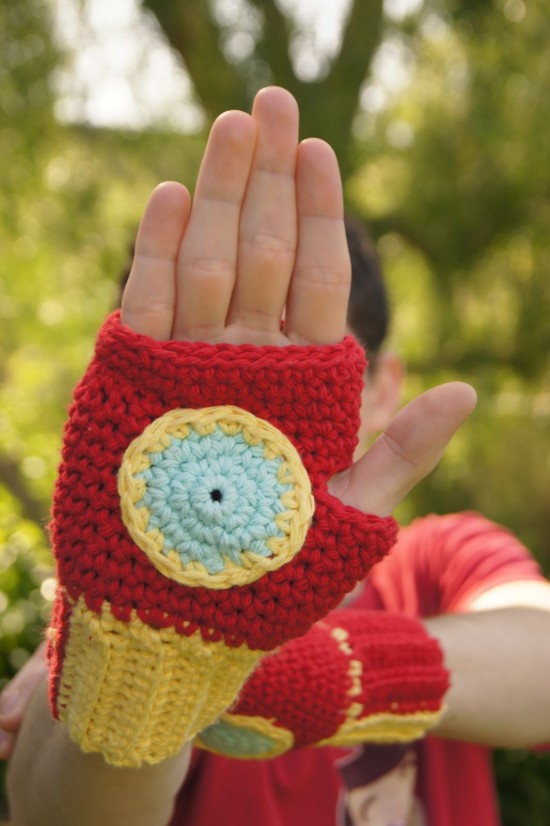 Louie's Loops gives you a pattern to knit your very own, Tony Stark inspired Iron Man mittens.IFC.com has ten instances where Batman was more silly than serious.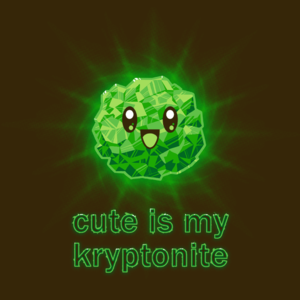 Gotta love this Good Joe t-shirt which is self explanatory.
Marvel is being sued by a luggage company over the packaging for their Avengers limited edition box set. Read more at The Hollywood Reporter.
Team Coco hypothesized what Spider-Man would look like puking in super slow-mo. Nuff said.Superhero Hype confirmes a new live-action superhero show has been greelit on Nickelodeon. It's called The Thundermans.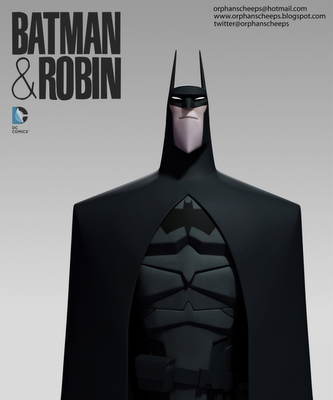 R'john Bernales and Chris Turcotte did a set of Bat-ass (get it?) Batman and Robin illustrations via Super Punch.
I don't even want to post an image of the 1/4 scale Batman now available on Sideshow Collectibles. It's too impressive and expensive.
Hero Story by Kaylon Hunt is an impressive superhero influenced short film posted on Film School Rejects.Bryan Singer talks about meeting Stan Lee and directing X-Men movies.