Jose Padilha's 'RoboCop' Remake Adds 'Contagion' Actress Jennifer Ehle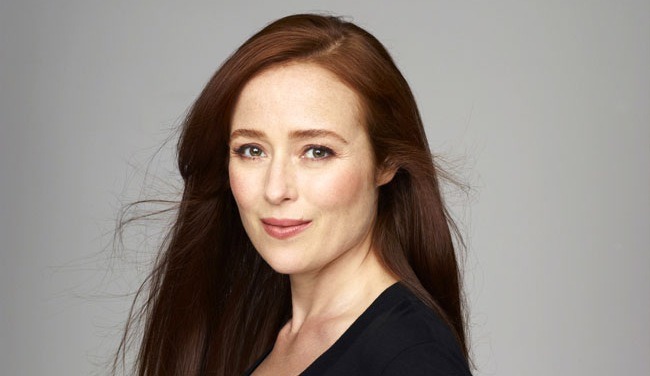 As one Paul Verhoeven remake plops into theaters, another one is gearing up to start shooting. Fortunately for us, Jose Padilha's RoboCop already looks much more promising than Len Wiseman's Total Recall ever did.
For one thing, Padilha is assembling a top-notch cast. Joel Kinnaman has been set to play the lead for some time now, but in the last few months Padilha's been busy locking down some other interesting talents like Gary Oldman, Abbie Cornish, Samuel L. Jackson, and Hugh Laurie. The newest member of that roster is now Jennifer Ehle, a two-time Tony winner last seen in Steven Soderbergh's Contagion and the CBS drama A Gifted Man. More details after the jump.
To me, Ehle will always be Elizabeth Bennet from the Colin Firth-starring BBC version of Pride and Prejudice. But she's actually kept herself very busy over the years, and is currently on a hot streak with movies like Tom Hooper's The King's Speech and George Clooney's The Ides of March. She'll next be seen alongside Joel Edgerton, Jessica Chastain, Jason Clarke, and more in Kathryn Bigelow's Zero Dark Thirty, about the Navy SEAL Team 6's successful hunt for Osama bin Laden.
Also starring Jackie Earle Haley and Jay Baruchel, RoboCop will start shooting in the next few months for an August 9, 2013 release.
In RoboCop, the year is 2029 and multinational conglomerate OmniCorp is at the center of robot technology. Their drones are winning American wars around the globe and now they want to bring this technology to the home front. Alex Murphy is a loving husband, father and good cop doing his best to stem the tide of crime and corruption in Detroit. After he is critically injured in the line of duty, OmniCorp utilizes their remarkable science of robotics to save Alex's life. He returns to the streets of his beloved city with amazing new abilities, but with issues a regular man has never had to face before.
Director José Padilha (Elite Squad) reimagines the tale of part man, part machine, all cop starring Joel Kinnaman (The Killing) as the title character, Gary Oldman (The Dark Knight Rises) as the scientist who creates RoboCop, and Samuel L. Jackson (The Avengers) as media mogul Pat Novak. RoboCop is being produced by Strike Entertainment's Marc Abraham and Eric Newman, with Eric Carraro as Executive Producer. The film is currently in pre-production and slated for a summer 2013 release.