'The Master:' See 18 New Photos, Plus Detail About The Film's 65mm Component And Planned Presentation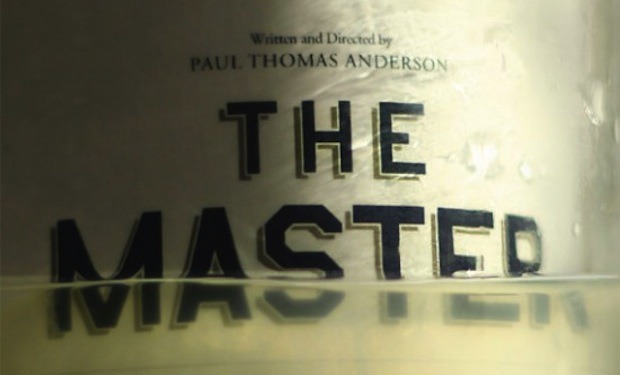 Anticipation for Paul Thomas Anderson's new film The Master kicked into high gear recently thanks to a wonderful full trailer and the sooner-than-expected September 14 release date.
Now, to whet your appetite just a bit more, here is over a dozen new images from the film, primarily showing Joaquin Phoenix in his many moods, but with a few views of Philip Seymour Hoffman and Amy Adams, as well. There's also some info about just how much of the film PTA shot on 70mm, and how it will be seen in theaters. (Hint: don't expect a Christopher Nolan-style IMAX presentation.)
First, The Film Stage offers the new pics:
[Images removed at request of The Weinstein Company]
And then there's some info passed on by Cigarettes & Red Vines, which saw Kodak verifying that "more than half of The Master was shot on 65mm" film, with the rest shot on 35mm. The site also verified that the film will be projected at the classic aspect ratio of 1.85:1 rather than an anamorphic 2.35:1 ratio.
But wait, with all that shooting on 65mm film, is it unreasonable to expect a presentation like what we saw for The Dark Knight Rises? Actually, yes, but it's easy to see why the point might be confusing. The terms used for 70mm IMAX and this movie might appear to be close or even interchangeable. To illustrate, let's go to our old friend, the film strip:

That 15p/70mm image on the left is IMAX. Right there you can see why it is prized: there is an exponential increase in frame size, which is created by running film through the camera's gate horizontally, rather than vertically.
For The Master, the image PT Anderson released a while ago suggests that it was shot to be printed as five-perf 70mm film. (Which is really shot on 65mm and printed to 70mm, with the extra 5mm used for the soundtrack when making a film print.) You can see the 5p/70mm frame, third from left on the film strip. That's still a lot bigger than a standard 35mm frame, seen on the far right. But it isn't IMAX, and you shouldn't expect to see The Master in IMAX theaters.