Bill Murray Can't Kill 'Ghostbusters 3,' Which Soldiers On Without Him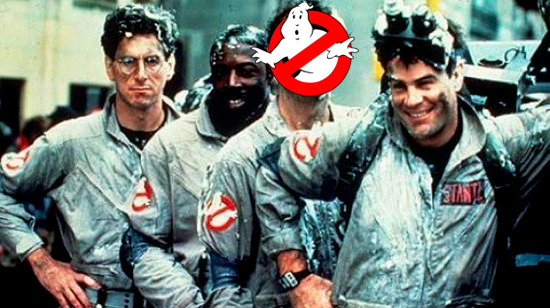 Briefly: Here's good news about Ghostbusters 3, at last: we can all stop thinking about it, because Dan Ayrkoyd has said that Bill Murray definitely won't be a part of the sequel. The actor told Metro "No, I can tell you [Murray] won't be involved," when asked about the return of the original Peter Venkman. Otherwise, everything else is as it was with respect to the ghost-bustin' sequel.
Ayroyd says "we've got a brilliant new writer on it and we'll be passing the torch on to a new generation. We're working on it to make it just right to satisfy our fans. I'm confident we'll be in production in the next year... We've tried a few concepts which weren't right but now we've got a good structure and will make it happen."
Murray was the holdout for a long time in the film's last couple years of development, when producers and Aykroyd were working with a now-scrapped script by Gene Stupnitsky and Lee Eisenberg (The Office, Year One). Even without that script, however, Murray is the one who seems to be remaining sensible about the chances of the film turning out well. Good luck to the rest of the believers.