'Prometheus 2' Moving Forward, Perhaps Without Damon Lindelof; 'Ted 2' Possible At Universal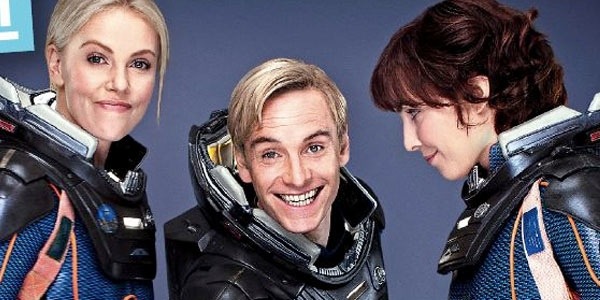 Even before the release of Ridley Scott's Prometheus, which acts as a (rather distant) prequel to his 1979 film Alien, we've known the director and his screenwriters Jon Spaihts and Damon Lindelof had ideas for a sequel. Indeed, the end of Prometheus, not to give anything away, is open enough to a sequel that Scott could pick up the story pretty easily.
And, yes, there is still interest in that project at Fox and from Scott, but scheduling issues mean that key player Lindelof may not take part. A bit more on that, along with a rundown on sequel possibilities at other studios, is below.
In a quick rundown of sequel possibilities for many of this year's films, THR has a couple big notes.
One is that Universal and Media Rights Capital are likely to want a sequel to Ted, although the real choice to do that or not would be based on the interest of writer/director/voice actor Seth MacFarlane. He has said "I'd be open to making Ted 2," but that's all we've got on that front.
There is mention of further Batman options and of a possible prequel or sequel to Magic Mike at Warner Bros., but there's really no hard and fast news on that front. There is also mention of likely sequels for The Amazing-Spider Man and 21 Jump Street with possible additional Total Recall (wha?) and Men in Black films, none of which comes as a surprise.
The big thing is a confirmation that Fox is moving forward with a sequel to Ridley Scott's Prometheus, though the project is still in very early stages. The significant point is that the Prometheus sequel may have to happen without the screenwriting input of Damon Lindelof, as he has other commitments that could impede his work on the film.
Fox is doing well with sequels right now (further X-Men: First Class and Planet of the Apes chapters are coming soon) but president of production Emma Watts says, "Ridley is incredibly excited about the movie, but we have to get it right. We can't rush it." Does that mean they'd hold for Lindelof to be available, or go forward with a good idea from another writer? I know which one I'd vote for, based on Prometheus.