First Look: Steve McQueen's 'Twelve Years A Slave'; 'Beasts Of The Southern Wild' Star Quvenzhané Wallis Joins Cast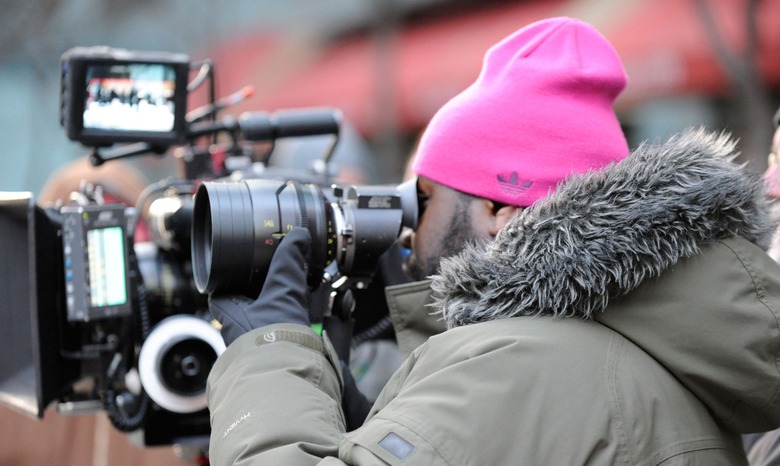 Director Steve McQueen's last two films, Hunger and Shame, were relatively intimate affairs with smallish casts anchored by Michael Fassbender. In contrast, his upcoming Twelve Years a Slave, boasts a far more expansive cast — and what a cast it is. In addition to established names like Fassbender, Chiwetel Ejiofor, and Brad Pitt, the lineup also includes up-and-comers like Pariah actress Adepero Oduye and Beasts of the Southern Wild star Dwight Henry. Now, with shooting already underway, Henry's Beasts co-star Quvenzhané Wallis has apparently been added to the roster as well.
The first photo from the set shows Ejiofor and Wallis alongside an adult actress and a child actor. It looks like the foursome comprise the Northrup family, though we don't have enough info at this point to say for sure. Check out the image and read more about the film after the jump.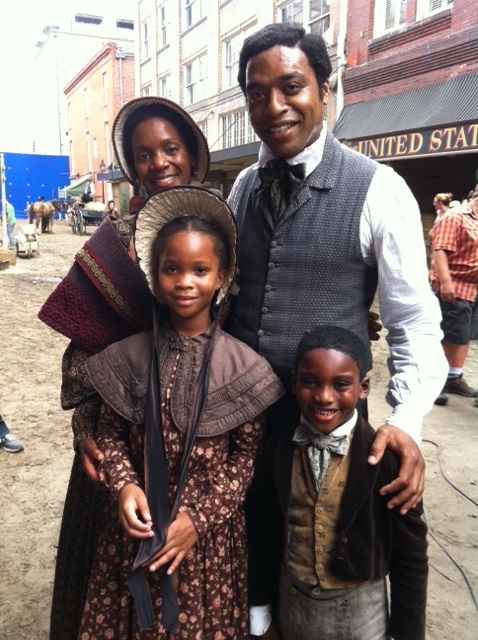 [via Shadow and Act]
An adaptation of a 19th century memoir, Twelve Years a Slave centers around a free black man named Solomon Northrup (Ejiofor) who's kidnapped and sold into slavery. Paul Giamatti, Benedict Cumberbatch, Michael K. Williams, Alfre Woodard, Paul Dano, Sarah Paulson, Scoot McNairy, and Alfre Woodard also star.
It's unclear how much of a presence Wallis' character has in this story — assuming she is indeed playing Ejiofor's daughter, if he spends most of the film away from his free life I'd guess not much — but it's fantastic to see her getting interesting work. Beasts blew critics away when it premiered at this year's Sundance, and much of that praise went to its enviably talented, utterly winning young star.
Twelve Years a Slave is currently shooting in New Orleans. No official release date has been announced, but the film will likely hit sometime in 2013. You can get a good idea of just how intense this film will be by reading the summary of Northrup's tale below.
In 1841, while working in Saratoga Springs, New York, Solomon met two white men named Merrill Brown and Abram Hamilton. The men overheard Solomon playing his violin and approached him claiming to work for a traveling circus. They proceeded to offer Northup a job providing musical entertainment for the circus at the rate of $1 a day and $3 for each performance. The two men informed him that they would need to travel to Washington D.C., where the circus currently was located but that they would then be traveling back north. Believing he would only be away from home for a short period of time, Solomon did not notify his family that he was leaving. Little did he know that this trip would mark the beginning of the twelve longest years of his life.
Even though Solomon was a free black man, Washington D.C. in 1841 was a place where slavery was legal. Free blacks traveling through areas where slavery was legal needed to furnish papers certifying their free status or face the possibility of being accused of being a runaway slave. Thus, before Solomon and his new companions left the state to begin their trip to Washington D.C., he secured papers declaring his status as a free black citizen of New York. Unfortunately, these papers would not be able to protect Solomon once he reached the nation's capital.