Page 2: E.T., Ghostbusters, Bourne Legacy, Rocky, Lion King, Tron, Guillermo Del Toro, Futurama, Hunger Games, Breaking Bad, The Hobbit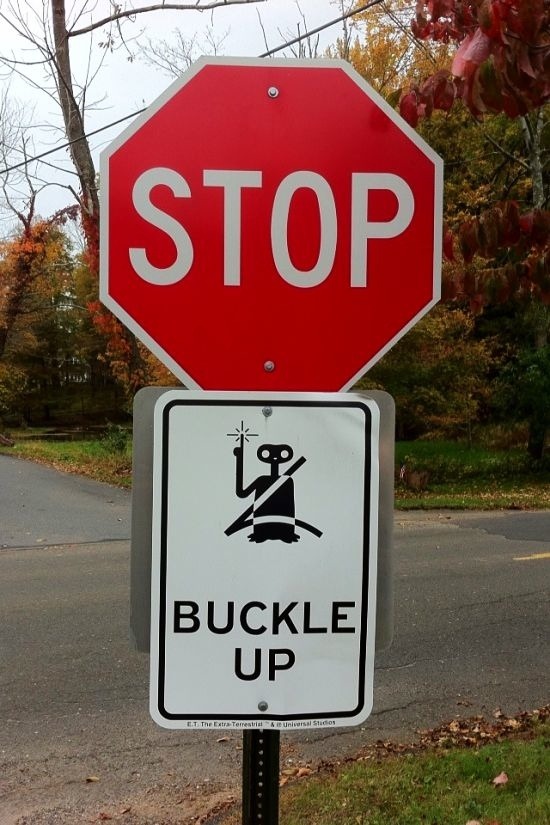 What is Page 2? Page 2 is a compilation of stories and news tidbits, which for whatever reason, didn't make the front page of /Film. After the jump we've included 46 different items, fun images, videos, casting tidbits, articles of interest and more. It's like a mystery grab bag of movie web related goodness. If you have any interesting items that we might've missed that you think should go in /Film's Page 2 – email us!
Header Photo: ET says Buckle Up sign.
Top 10 favorite elevator scenes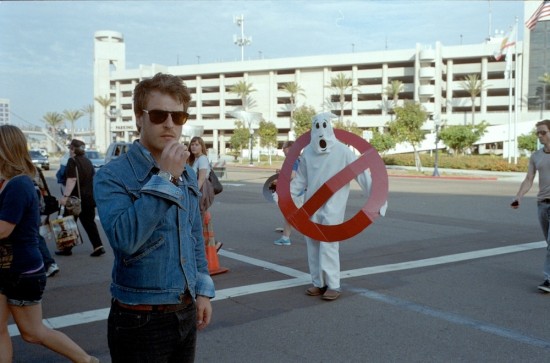 Rian Johnson's photo of a Ghostbusters cosplayer from Comic-Con.
HuffPost dreams up a cast for Jon Chu's 'Masters Of The Universe' movie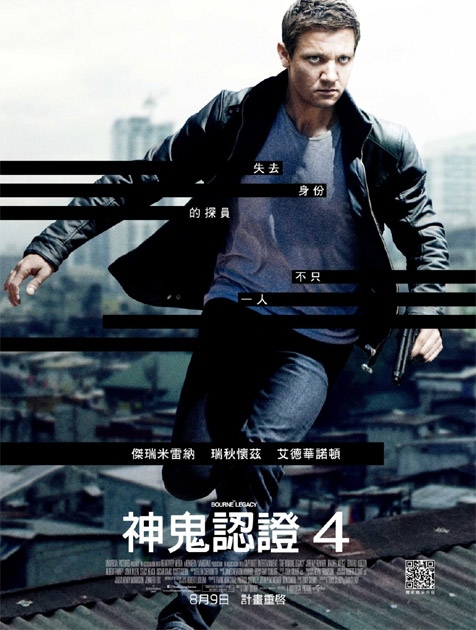 New Bourne Legacy poster features extended armery
Ranking the Greats 5: The Films of Danny Boyle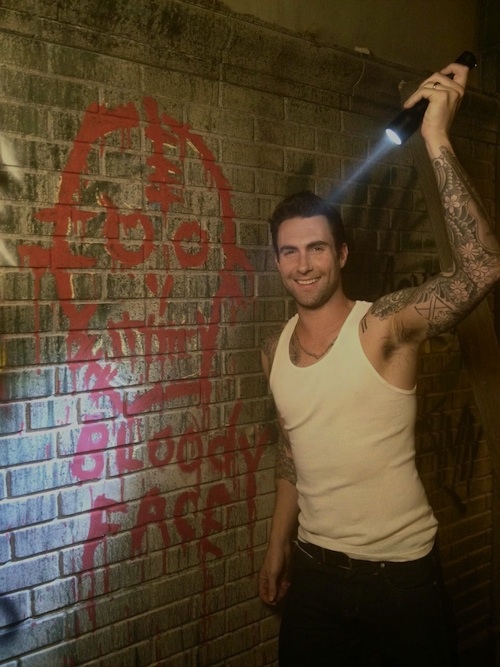 Photo: Adam Levine Stands Before a Bloody Face on the Set of American Horror Story Season 2
Kids See the Darndest Things: 10 Paranormally Perceptive Children in Horror Films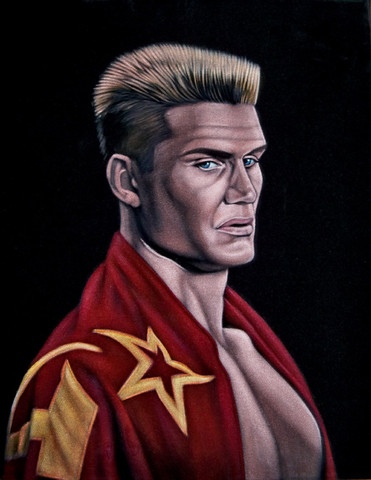 Bruce White's Rocky "Drago" velvet painting.
Read a scene from jOBS, the Steve Jobs' Movie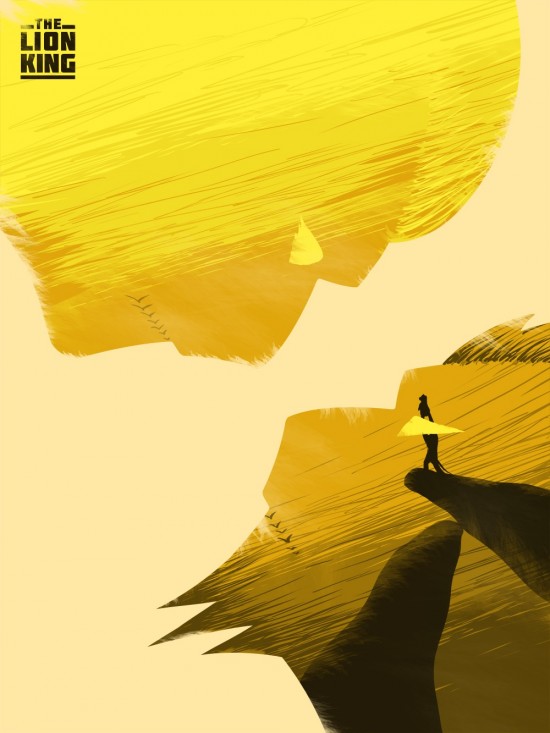 The Lion King poster by Caleb Kerr (via)
The Greatest Toy Commercials Of All Time
Bourne meets the 1970's: Bourne To Be Alive
An alternate fan theory which makes M Night's Signs a better movie.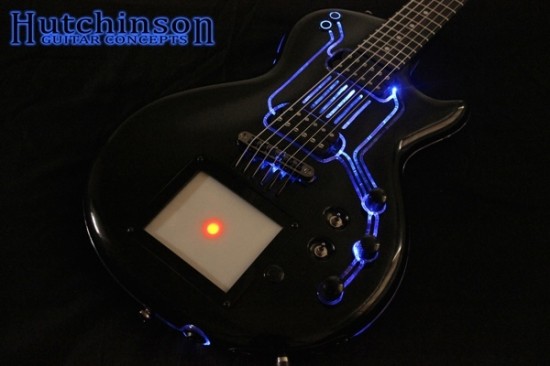 TRON Inspired Custom Electric Guitar
Deleted Scenes from Our Favorite Movies We Wish We Could See
Guillermo del Toro Talks PACIFIC RIM, Why They Used the RED EPIC & Didn't Do 3D; Reveals Blu-ray Will Have 30 Minutes of Deleted Scenes
Warner Bros Acquires 'Beautiful Disaster'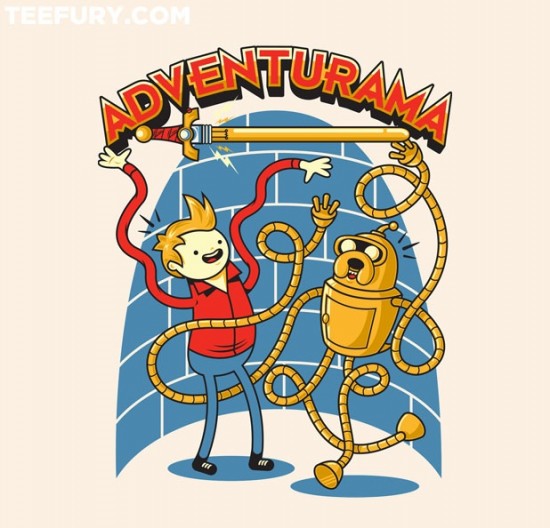 Today's t-shirt of the day on TeeFury is a Adventure Time/Futurama-inspired design "It's Adventur-ama Time".
'Book of Mormon's Josh Gad Joins 'The Internship'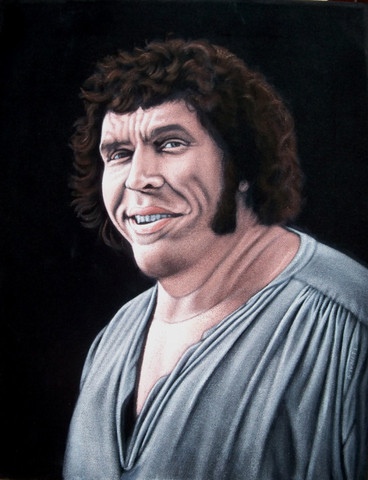 Bruce White's "Fezzik" velvet painting
'Star Trek,' 'Star Wars,' 'Alien,' 'Ghostbusters' Props Score Sky-High Prices at Auction
Trailer for The Revenant
Saving Mr. Banks Adds B.J. Novak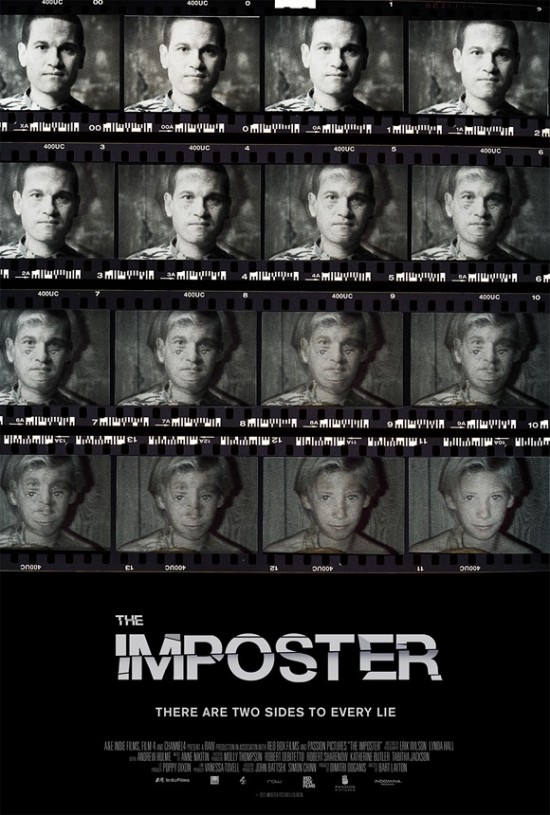 Eerie Alternate Poster Design for Incredible Doc 'The Imposter'
'Californication' is offering fans a chance to be in the season finale!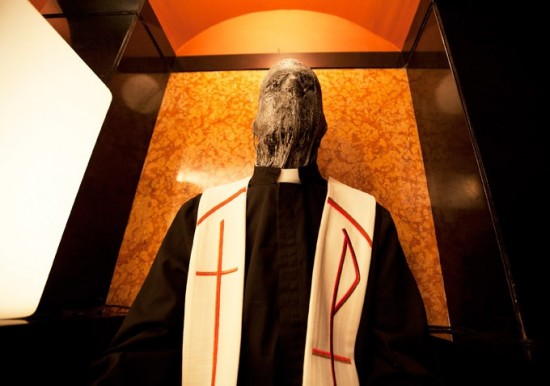 First look at Rob Zombie's 'Lords Of Salem
My Sucky Teen Romance to Tour U.S., Arrive on DVD This September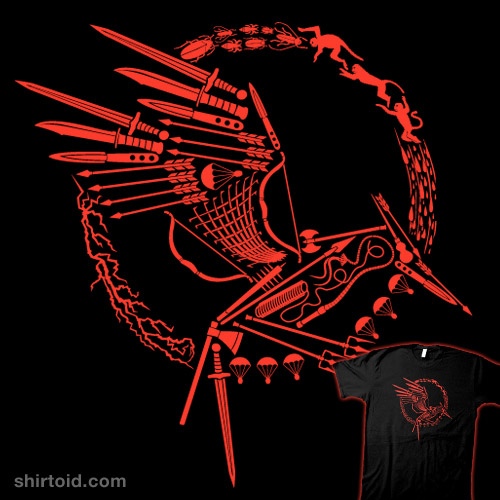 Hunger Games-inspired weapons logo t-shirt
DVD Release Dates for Network Shows Announced: ABC, The CW, Fox, NBC and CBS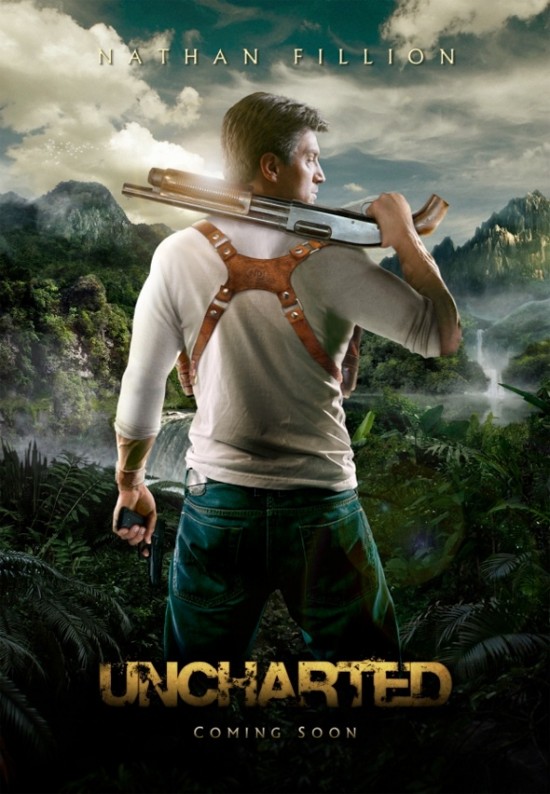 Cool Fan-Made Posters for Unproduced Video Game Movies
Selena Gomez Signs On For Parental Guidance Suggested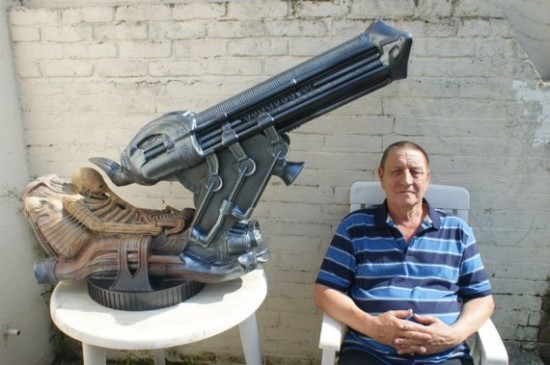 A Home-Made Space Jockey
 James Franco Starring Opposite Jason Statham in 'Homefront'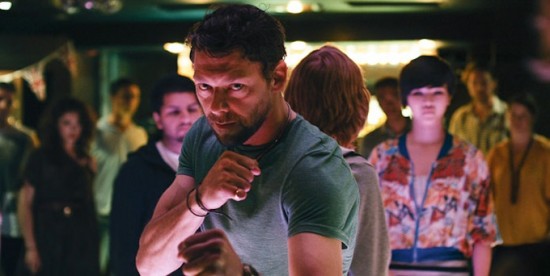 Photo from the English 'Pusher' Remake
DreamWorks Animation profit falls below Wall Street estimates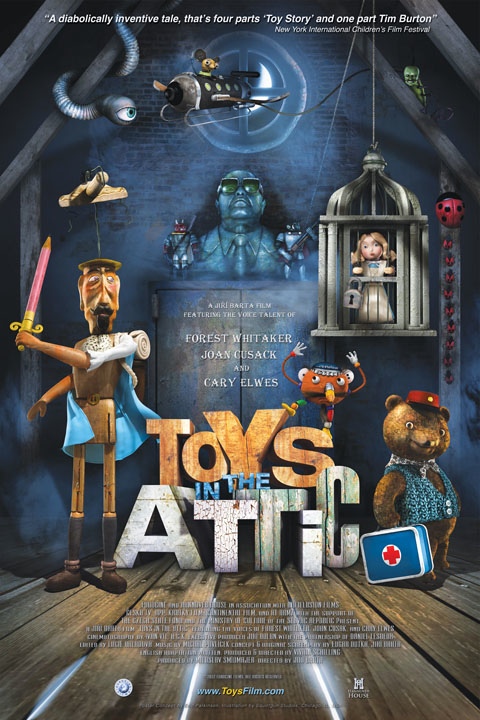 The poster for Ji?í Barta's dark, mixed media (combining stop-mo, hand drawn, live action) feature In The Attic
Warner buys Miramax catalog of film music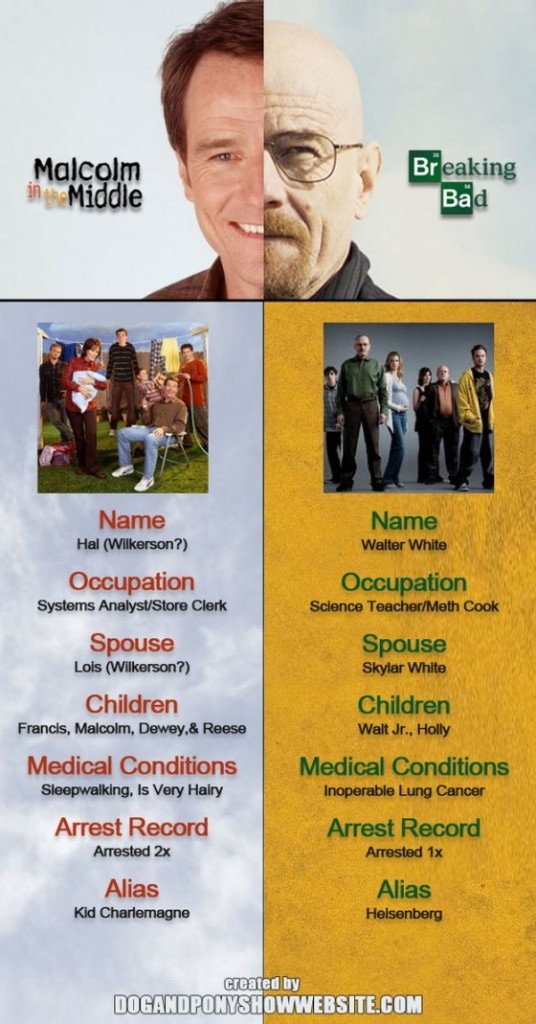 Infographic: Bryan Cranston's Malcolm In The Middle and Breaking Bad characters compared. (via)
'West of Memphis' helmer to adapt 'Secret Thing'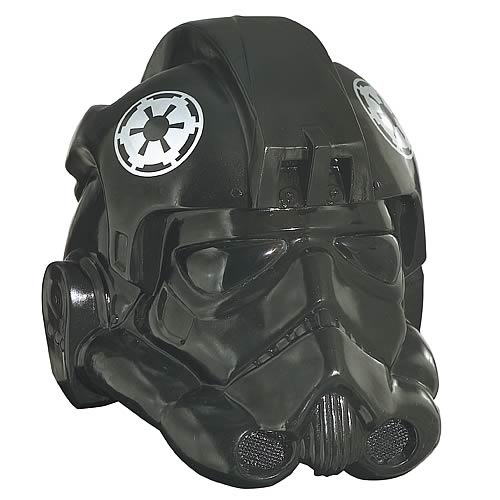 Star Wars TIE Fighter Collector's Helmet
Why James Holmes Has Fans On the Internet
Trailer for Coma, starring Lauren Ambrose, Geena Davis, Ellen Burstyn, and James Woods
Of Course Emma Watson Isn't Doing the Fifty Shades of Grey Movie

Infographic: How much is THE HOBBIT movie trilogy worth per page?
10 Things We Want From a New Star Trek TV Show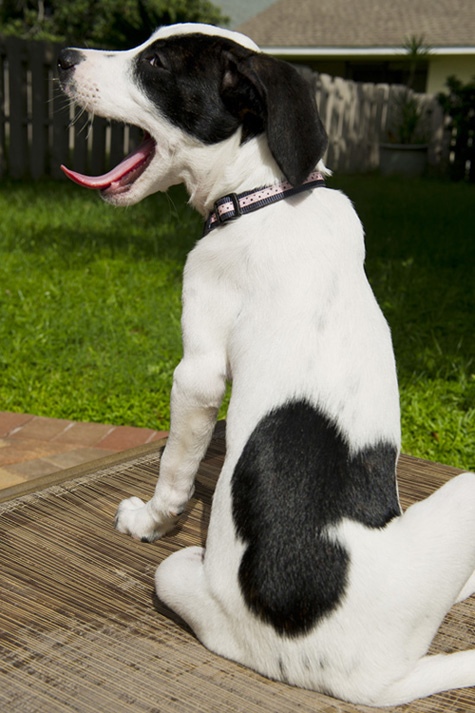 Lucky Dog! Mickey Meets His Biggest Four-Legged Fan
Hulu comes to AppleTV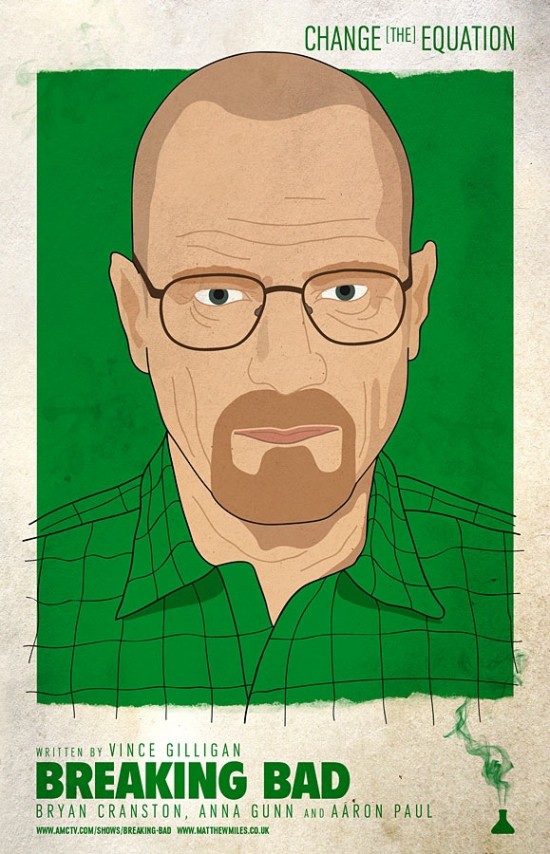 Breaking Bad poster by Matthew Miles
Warner Bros. Files Mass Litigation Against Amazon Resellers