Vince Vaughn Developing 'Brady Bunch' Reboot For CBS, 'Raising Hope' Producer Mike Mariano To Write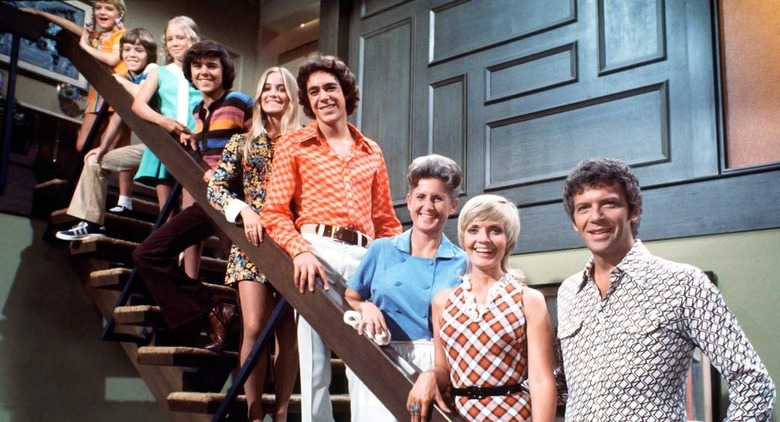 The Collinses came back this summer in the form Tim Burton's Dark Shadows. The Munsters are gearing up for a small-screen return with Bryan Fuller's Mockingbird Lane at NBC. But it's not just monstrous retro families that are making a comeback. The Brady Bunch is now poised for a revival at CBS, with Vince Vaughn on board as co-developer and executive producer.
That the network is eager to reintroduce an old hit isn't surprising, and you'd be forgiven if your knee-jerk reaction was to roll your eyes and pound your fists. However, this do-over actually sounds more promising than most: Mike Mariano, writer and producer of Raising Hope and My Name is Earl, is on board to write the script. More details after the jump.
The new Brady Bunch will reflect more contemporary values and traditions. For example, both Bobby and his wife will maintain contact with their exes, whereas the original Brady Bunch shied away from exploring Carol's previous relationship. (Bobby's dad Mike was a widower.) That messiness should be right up Mariano's alley, as he's proven a knack for exploring offbeat familial relationships with the Hickeys and Turners of Earl and the Chances of Hope.
Over the past four decades, The Brady Bunch has spawned several spinoffs and sequels, across television, cinema, and theater, but CBS' project would be the first major reboot of the series. If the new Brady Bunch makes it to series, it'll join the network's Hawaii Five-0 in the small but growing group of successful revivals. CBS also made a recent attempt to update Bewitched, but wasn't able to get it off the ground.