John Leguizamo To Defend The Villain In 'Kick-Ass 2', Deal Drugs In 'The Counselor'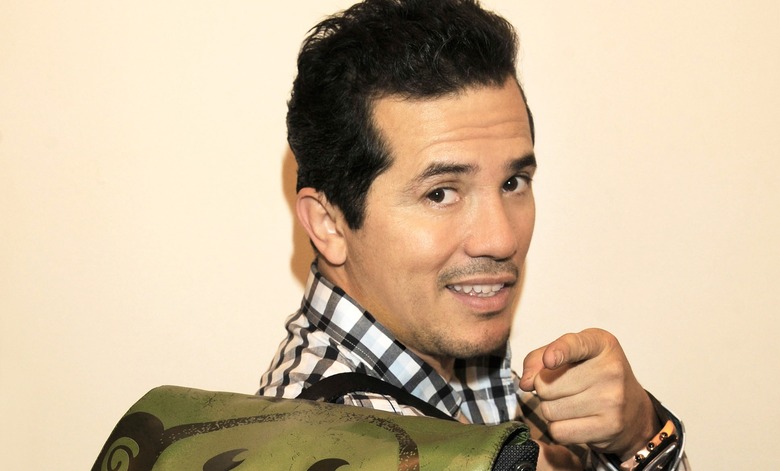 Over the years, John Leguizamo's earned a reputation as the kind of solid character actor who can make the most out of whatever he's given. But not all supporting roles are created equal, so it's great to see him land two particularly juicy-sounding ones back to back.
Leguizamo has reportedly booked parts in Ridley Scott's drug drama The Counselor, joining the likes of Michael Fassbender, Javier Bardem, and Cameron Diaz, and Jeff Wadlow's comic book sequel Kick-Ass 2, which also stars Aaron Johnson, Chloe Moretz, and Christopher Mintz-Plasse. More details after the jump.
Next up will be Kick-Ass 2, which is targeting a fall start. Leguizamo has been cast as Javier, bodyguard of Mintz-Plasse's villainous Red Mist. Earlier this month, word spread that the character Mother Russia — also one of Red Mist's bodyguards — would likely be featured in the movie, so we expect he'll be getting a new colleague soon. Johnson, Moretz, and Nicolas Cage are all set to reprise their roles from the 2010 film.
Leguizamo's had an unimpressive 2011, at least in terms of movies — his two releases this year were the Katherine Heigl bomb One for the Money and the animated sequel Ice Age: Continental Drift — but his near future is looking rather brighter. Neither The Counselor nor Kick-Ass 2 have confirmed release dates at this point, but assuming everything goes as planned they'll probably come out within the next year or so. Meanwhile, he'll be gunning for small-screen stardom as well, with the ABC pilot Only Fools and Horses.
[Source: Deadline]