Russell Brand Replacing Jim Carrey In Larry Charles' 'Pierre Pierre'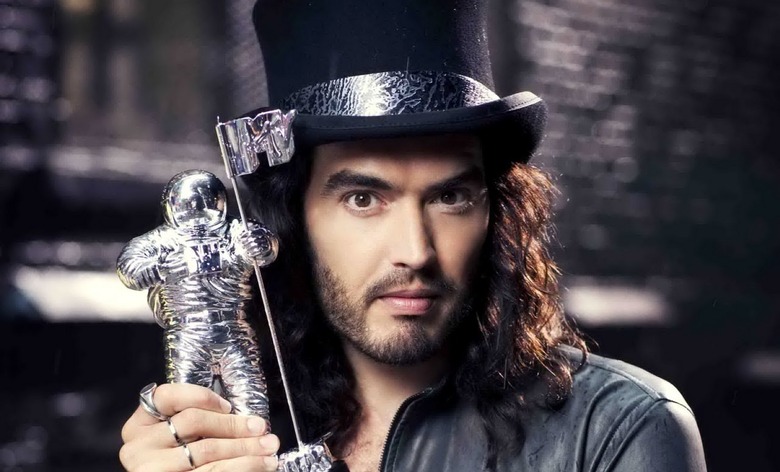 Five years ago, Fox shelled out $1 million in a bidding war over Edwin Cannistraci and Frederick Seton's raunchy Black List comedy Pierre Pierre, and quickly set Jim Carrey to star and Jason Reitman to direct. And then... nothing. The project languished, and Reitman eventually dropped out. He was replaced by Larry Charles (Borat, Bruno, The Dictator) in 2010 — but there was still no real movement on the picture.
Now the other half of that original team, Carrey, has walked away as well. Stepping into the lead role instead will be Russell Brand, who's recently been juggling feature roles with his FX talk show Brand X. More details after the jump.
Now the question is whether this new incarnation of the project will actually come together, or whether whatever problems plagued the last version will block this one as well. At least the timing seems right. Charles is just coming off of The Dictator and has yet to announce his next project, so Pierre Pierre could very well be it. Brand's schedule is a little more crowded, but manageable. In addition to his ongoing small-screen work, he's got Despicable Me 2 and Diablo Cody's directorial debut due out in the next year, and The Hauntrepreneur sometime beyond that.