Emma Stone To Star In New Cameron Crowe Romantic Comedy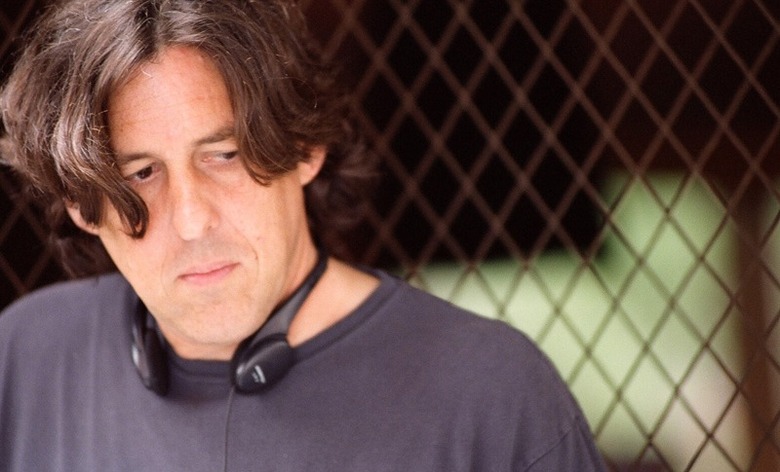 Good news for Cameron Crowe fans as mere months after his last film, the next one is gaining traction. Sony has just bought the rights to a new romantic comedy by the writer director with Emma Stone attached to star. Though not mentioned in the initial report, additional outlets are reporting the film is Deep Tiki, a tropical romance Crowe was fiddling with in 2008 with Ben Stiller and Reese Witherspoon attached at the time. Whether or not that's this film or not has yet to be confirmed but Crowe will write and direct while Stone will play opposite a male, who has yet to be cast. The tone is said to be in line with the classic Crowe films like Almost Famous and Jerry Maguire. Scott Rudin is producing. Read more after the jump.
Deadline first posted about the deal but Variety tweeted it was Deep Tiki. That info was not in the Deadline story, however, you'd assume both are right. Apparently, Crowe did a new pass on the Deep Tiki script and got Sony very excited about it.
In 2008, Peter described the film as follows:
A 37-year-old disgraced US weapons consultant named Brian Gilcrest is disliked by most everyone. His only friend is a techie named Jeremy "a super-smart and highly aware computer". As a response to aggression from China, Gilcrest is deployed to a dormant military base in Hawaii to supervise the launch of an advanced spy satellite. Together with the anal and humorless Major Lisa Ng, he must secure the blessings of the native Hawaiian council before the launch. Gilcrest also gets a chance to meet with Tracy, the one love of his life who got away, along with her husband and two kids. On the island he discovers himself.
At the time, the film also had some Hawaiian Gods in it, and people being tossed into volcanos, so who knows. Back then Peter, also reported on a possible soundtrack in very Cameron Crowe style:
"Don't Be Shy" by Cat Stevens, "Elevation" by U2, "Prodigal Son" by The Rolling Stones, "Let's Go Out Tonight" by The Blue Nile, "Pac-Man Fever" by Buckner & Garcia, "What's New Pussycat" by Tom Jones, "Baba O' Riley" by The Who, a bootleg instrumental of "She's Leaving Home" by The Beatles and "Ribbon in The Sky" by Stevie Wonder.
So if this film is Deep Tiki, maybe some of that remains unchanged, maybe it's not. But Cameron Crowe and Emma Stone are teaming up and I couldn't be happier