Cool Stuff: Mondo And Randy Ortiz Posterize 'The Goonies'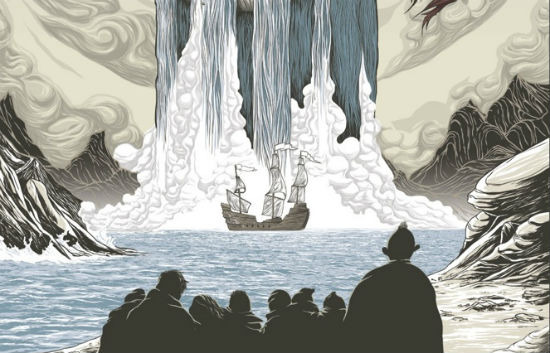 The Goonies is one of those movies you either grew up with as a child and love unabashedly, or you watched later in life, driven on hype and nostalgia, and it fell short. I'm firmly in the camp of the former – I adore everything about Richard Donner's film – and think Randy Ortiz's poster captures a lot of that adventure and wonder. Check out the full image below.
Thanks to Pitch.com for the reveal.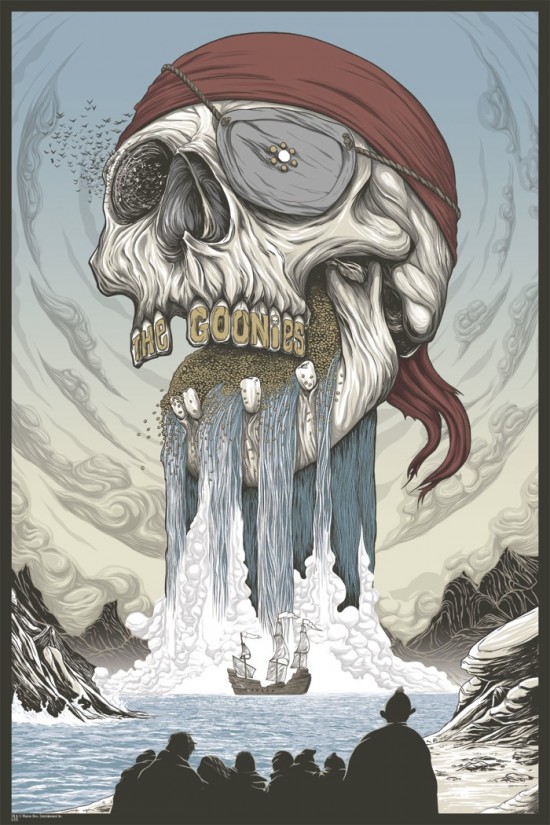 The poster, a 24 x 36 inch edition fo 330 first went on sale at a new Alamo Drafthouse location in Kansas City but leftovers will likely make their way online soon. Follow @MondoNews for the info.
ThisThe Goonies poster is Ortiz's first screenprint for Mondo, but not his first work for the company. He did a Darth Vader, H.R. Giger inspired piece for their sci-fi gallery show in March. Previously, he also did some gorgeous posters for the Spoke Art Bad Dads show as well as a slew of gig posters. You can see more of his work on his official site.
Also, this is the third Goonies poster Mondo has ever done. There was a very early one in 2005 by Print Mafia and another in 2009 by Drew Milward. Check them both out at the previous link.