'Fast And Furious 6' Begins Production, 'The Raid' Actor Joe Taslim Joins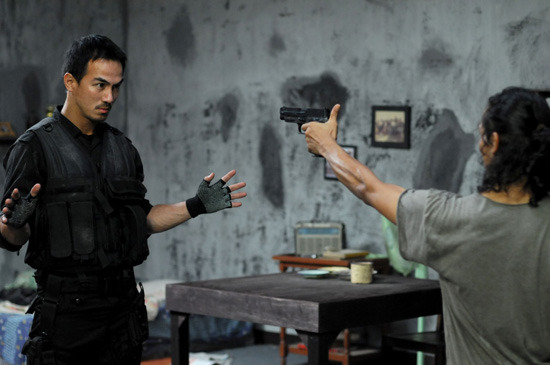 Briefly: The latest film in Universal's cash cow Fast and Furious franchise got under way today. Justin Lin, who has made the last three installments, is directing once again, with a big returning cast that includes Paul Walker, Vin Diesel, Jordana Brewster, Tyrese Gibson, Michelle Rodriguez and Dwayne Johnson.
There are new faces to the series, too, such as Gina Carano, and Luke Evans as one of the villains. And now, as production kicks off, there is one more addition: Joe Taslim, who kicked ass in The Raid, will also kick ass in Fast and Furious 6.
Variety describes Taslim's role as Jah, a villainous and "cold-blooded killer who uses his martial arts and parkour skills" to fight the heroes led by Paul Walker and Vin Diesel.
Reportedly, the story has the car-thief crew heading oversees " to work on a heist job that Evans' rival crew has already staked out." That fits with the approach to sequels outlined in the last film, where some heist movie and Oceans Eleven-style plotting and character work started to creep into the franchise.