Mark Wahlberg And Liam Neeson Offered Vincenzo Natali's 'Neuromancer'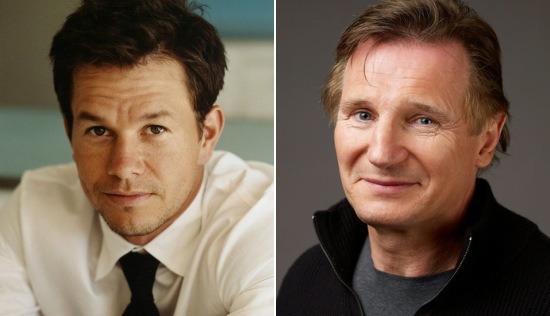 It's been quite some time since we got an update on Vincenzo Natali's adaptation of William Gibson's sci-fi novel Neuromancer, but if today's news actually pans out it definitely seems worth the wait. Liam Neeson and Mark Wahlberg have reportedly just received offers for the lead roles, though it should be noted that nothing's locked down at the moment. And even if and when it is, it'll still be some time before we see the pair hacking into cyberspace, as the same story says the film is on track to hit theaters in 2014. More details after the jump.
Movie Hole broke the news of the potential casting. According to them, Wahlberg is being sought after for the role of anti-hero Case, while Neeson would play Armitage. There's no word yet on casting for the other leads, including Case's cyborg colleague Molly, but there's plenty of time yet for them to add to the cast list. Natali is currently tied up working on Haunter, which opens next year; Neuromancer would be his next project after that, and will likely target a 2014 release.
If all goes well down the line, Neuromancer could be the start of a franchise. Gibson's original book is the first installment of the Sprawl trilogy, all set within the same universe with some overlapping characters. Natali's movie would be the first cinematic adaptation of Neuromancer, though there have been previous attempts.
Discuss: Neeson as Armitage seems like a rock-solid choice — but will Wahlberg be convincing as hacker Case? Weigh in with your thoughts below.