Universal Developing Disaster Movie 'Earthquake', With J.J. Abrams Producing And Dustin Lance Black Writing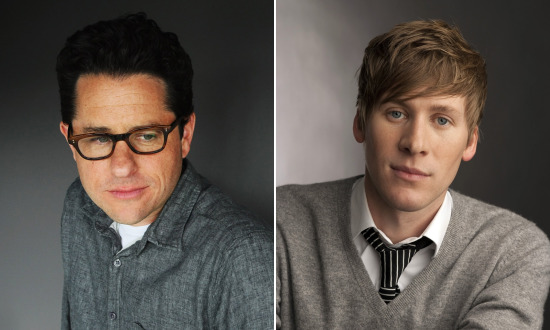 As Carlton Cuse gets to work rewriting San Andreas 3D, he's about to get some stiff competition from his former Lost colleague J.J. Abrams. Abrams' Bad Robot and Universal are getting things moving again on their long-gestating disaster movie Earthquake, and have just set Milk scribe Dustin Lance Black to write the script. Bad Robot's Bryan Burk is also on board as a producer. More details after the jump.
Plot details are scarce, though as of a few years ago the idea was that the movie would focus on the relationships between a group of people who get caught up in the disaster. That's a notion that a lot of action filmmakers like to pay lip service to, but the choice of Black suggests that they're not only sticking with that idea, they really mean it. Black has little experience writing large-scale action flicks; what he knows is character-driven drama.
Black earned a Best Original Screenplay Oscar in 2008 for Milk, and followed up with a second biopic, J. Edgar, last year. Over the past couple of years, he's also been attached to Ron Howard's Under the Banner of Heaven, the musical adaptation American Idiot, and the comic book-based 3 Story. In addition, he recently made his first foray into directing with the indie drama Virginia.
Earthquake pics aren't the next big thing in Hollywood yet, but it's worth pointing out that if all goes well we could have three ground-shaking movies out in the next few years. In addition to Earthquake and San Andreas 3D, there's also Brad Bird's 1906, about the historical San Francisco catastrophe.
[Source: Deadline]