Larry David's Mystery Movie Is Heading To HBO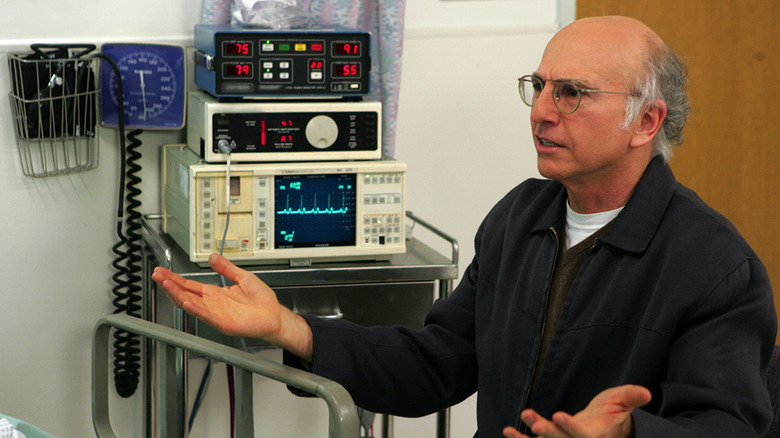 Earlier this Summer, news broke that Larry David was shopping a semi-improvised feature film idea with Greg Mottola at the helm. Fox Searchlight was reportedly interested in distribution.
Now, however, it seems David's film might not make it to the big screen after all. HBO has apparently swooped in, offered the star of the show Curb Your Enthusiasm a higher budget, and might end up premiering the film on their network. The plot of the film is still under wraps but is believed to feature David, Michael Keaton and Jon Hamm among others. Read more after the jump.
The Los Angeles Times broke the news, citing a source close to the production who couldn't talk about it publicly. HBO refused to comment.
Mottola (who has recently directed several episodes of the HBO show The Newsroom) will be directing with heavy input from David, who will star, produce and write along with his Curb Your Enthusiasm partners Alec Berg, David Mandel and Jeff Schaffer. No one has any idea of what'll be happening in the film, but you'd image it would have to be something radically different from Curb Your Enthusiasm for David and crew to go ahead and make this a movie instead of just the next season of the show.
Also, part of the mystery is that even the creators don't know exactly what it'll be yet. While the writers will come up with an outline and major plot points to hit, lots of the dialogue, interaction and humor will be done in an improvisational style, just like Curb.
Do you think David is smart to let the film – whatever it is – premiere on HBO rather than go with Searchlight? Will not being on the big screen cheapen the movie's impact?