John Cameron Mitchell Writing 'Hedwig And The Angry Inch' Sequel; Let's Hope For A Film Version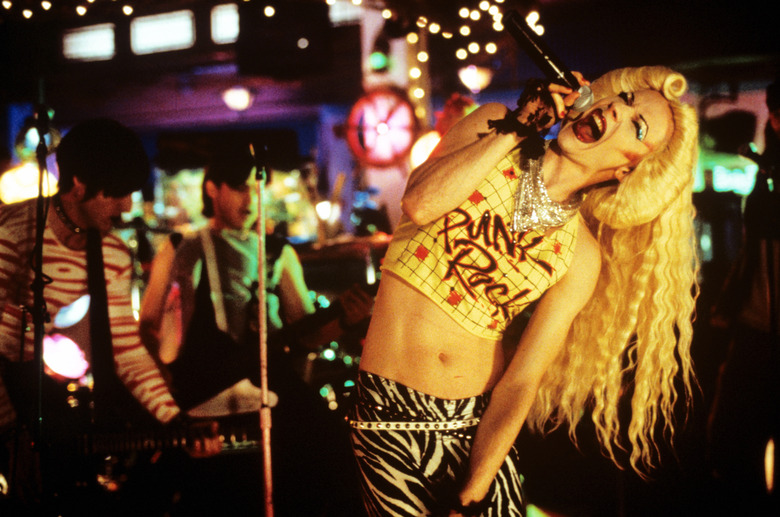 Hedwig and the Angry Inch is a remarkable piece of work. The brainchild of writer/actor/director John Cameron Mitchell and Stephen Trask, the play and film it spawned are a whirlwind of romance, longing and sexual politics all presented as a glam rock musical. I never caught the stage version, and put off seeing the film for some time, but when I finally caught the film I realized I had been very dumb for sleeping on it. The story is unique and wonderful as it gives a perspective on gender identity and keeps the characters feeling very familiar and relateable.
There have been questions about a Hedwig sequel over the years, but Mitchell never seemed much inclined to go back to the character that launched his career. (And, in fact, Hedwig and the Angry Inch is a pretty self-contained story.)
But now there's word that Mitchell is writing a sequel. Presumably this will begin life as a stage production, but if it does well, we might hope for a film version as well.
Kevin Sessums recently had a conversation with his friend Mitchell, during which the multi-hyphenate said he is finishing up the first draft of a Hedwig sequel. Mitchell isn't saying much about the project, noting only,
We spend so much of our early lives trying to figure out who we really are. And we spend the rest of our lives preparing ourselves to let it go.
(Finding out who you really are, for those who haven't seen the earlier story, is a key point in the original Hedwig.)
Sessums adds that original composer Trask will write the music for the sequel, and adds that the sequel is "something that could only happen to Hedwig – a phantasmagoria with dollops of brutal reality interwoven into its multi-media narrative." To that I say: yes. Please.
Here's the original trailer for Hedwig, along with a couple of the film's musical numers.
[via Vulture]