Ridley Scott And Steve Zaillian To "Reimagine" BBC Mock Doc 'The Day Britain Stopped'; Watch The Original Here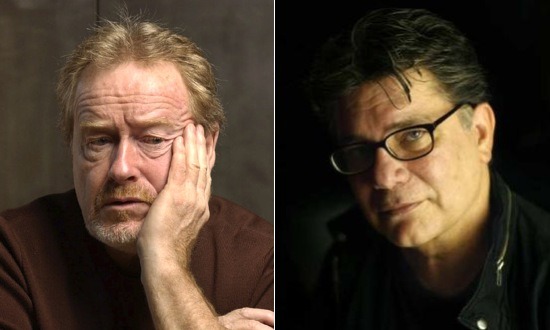 No matter how many projects Ridley Scott has on his plate, he always seems to find room for one more. The very busy filmmaker has just signed on to produce a remake — I'm sorry, "reimagining" — of The Day Britain Stopped, a BBC pseudo-documentary that aired in 2003. The disaster pic will see Scott re-teaming with Steve Zaillian, the writer-producer who last collaborated with Scott on American Gangster. Read the details, then watch the full telefilm, after the jump.
According to a source, Scott's version will be "inspired by" the 2003 drama, but won't be a straight remake. For one thing, it sounds like his take will be larger in scope, with global rather than national consequences. The producing pair are currently seeking a writer. No director has been announced at this time.
At this point it's practically impossible to keep track of all the projects Scott has in various stages of development, but the ones we've heard about lately include a Monopoly movie, a Gertrude Bell biopic with Angelina Jolie, the murder mystery Child 44, the fashion drama Gucci, and possible sequels for Blade Runner and Prometheus. Currently, he's getting the pieces together to shoot The Counselor this fall. Zaillian recently did some work on the long-gestating Jack Ryan project, and has expressed an interest in directing the U.S. remake of TimeCrimes.
Watch Range's original The Day Britain Stopped below (via The Playlist):
[Source: THR]