Lady Gaga Cast In Robert Rodriguez's 'Machete Kills'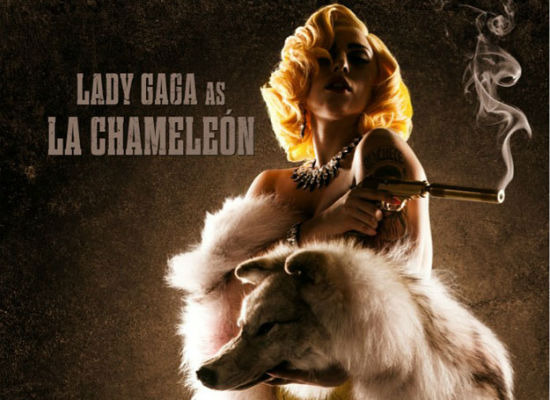 Director Robert Rodriguez seems be compiling one of the most eclectic, crazy casts of all time with Machete Kills. In addition to all the returning stars (Danny Trejo, Michelle Rodriguez, Jessica Alba) he's recently revealed that Charlie Sheen will be appearing along with Mel Gibson, Amber Heard, Sofia Vergara, Zoe Saldana and many more. The latest addition is one of the biggest pop stars in the world, Lady Gaga, who is playing a character named La Chameleon. Check out her character poster and more after the jump.
Rodriguez announced the casting on his official Twitter account.
I just finished working with @LadyGaga on @MacheteKills , she kicked SO MUCH ASS! Holy Smokes. Blown away! yfrog.com/kezw3dnj

— Robert Rodriguez (@Rodriguez) July 26, 2012
He also delivered the following character poster.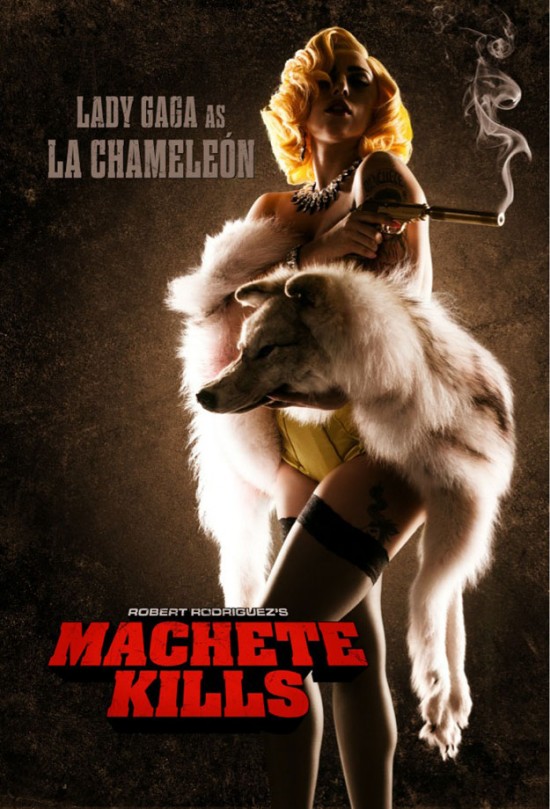 Who is La Chameleon? Your guess is as good as mine. But since I'm the one writing, I'll guess it's likely a very small cameo of some sort of burlesque performer in a bar where Machete is looking for information about some sort of mayhem and madness.
The exact plot of Machete Kills is still under wraps but is rumored to have the ultimate bad ass accepting some sort of James Bond type spy job given by the President of the United States (Sheen). There will also be some kind of space element.
Do you trust Rodriguez when he makes crazy casting decisions like this? He says Gaga was great in the movie but what would he say, really? I tend to laugh it off to the indie filmmaker just having all kinds of fun but I guess the answer won't be revealed until Machete Kills opens next year.