Kimberly Peirce Now Set To Remake French Thriller 'With A Friend Like Harry'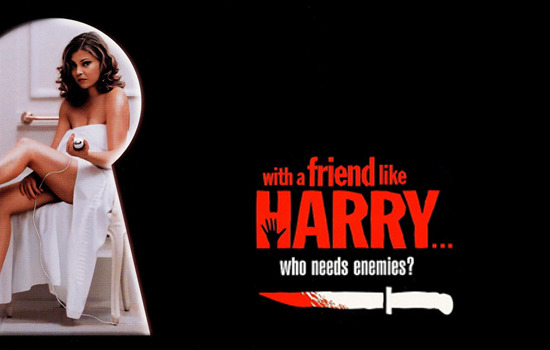 I think the film With a Friend Like Harry (aka Harry, He's Here to Help), a French thriller originally released in 2000, probably has a higher profile in France and Europe than it does here, which makes it good fodder for a US-based remake.
The movie follows a young middle-class couple who run into Harry, who purports to be a high school friend of the husband. Harry and his young girlfriend end up spending time with the couple, and Harry's intentions soon start to seem less than perfectly friendly. The film was nominated for the Palme d'Or at Cannes 2000, and won Cesar Awards in France. And now it will be remade in the US by Kimberly Peirce, who is currently doing her own new version of Stephen King's Carrie.
says that actor Wentworth Miller is scripting; he also wrote Stoker. Some changes to the story will likely be made, but we don't have any details on the approach Miller is taking.
Here's a trailer for the original film. It's in French without subs, so it might not get things across as much as I'd like. Watch out for the couple naked people in the middle. I just ran across my old DVD of this one the other day, and now I have to pop it in the player; my memory of the precise sequence of events in the film has grown dim.