Dan Harmon And Fox Working On Deal For New Multi-Camera Comedy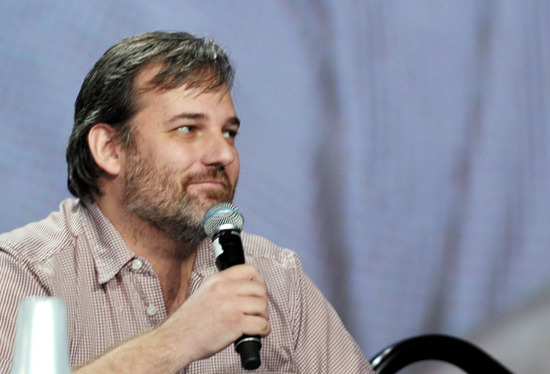 Briefly: Community creator Dan Harmon's ouster from his own show was a moment that probably won't rank high on the writer/producer's list of great life moments, but he isn't staying on the sidelines for long. Harmon already has an Adult Swim show in the pipeline called Rick & Morty, about an inventor and his kinda dim grandson.
That's at the pilot stage, and now Harmon has another opportunity coming up. Fox has nearly finished a deal with the creator to write a new pilot for a multi-camera comedy. TV Guide says that, since Harmon doesn't have a development deal set up anywhere at this point, Fox wants 20th Century Fox TV to produce the show, but that deal isn't done. This won't be Harmon's first experience with Fox, as he did the Heat Vision and Jack pilot for the network in '99.
Meanwhile, there's also the possibility that Harmon and Charlie Kaufman's animated project will get off the ground — fingers crossed for that.