Jon Favreau Joins Martin Scorsese's 'The Wolf Of Wall Street'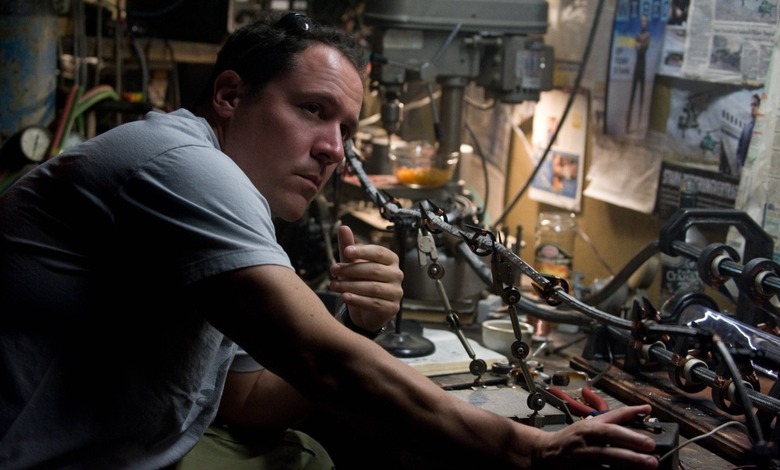 Jon Favreau will soon be delving deep into east coast Italian subculture when he directs the musical Jersey Boys, but first he'll work with the man who helped put that subculture on the map. Favreau is set to join the cast of director Martin Scorsese's The Wolf Of Wall Street, playing a securities lawyer opposite Leonardo DiCaprio. Based on Jordan Belfort's memoir of '80s excess in New York City, the film also features Jean Dujardin, Jonah Hill and Kyle Chandler. It was adapted by Terence Winter (The Sopranos, Boardwalk Empire). Read more after the jump.
Deadline broke the news of the casting, which comes off the heels of Favreau starring in Iron Man 3, which hits theaters in May 2013. Scorsese's film shoots in August and has yet to be given a release date, though you'd assume sometime in 2013. Here's the plot description:
Jordan Belfort, who founded one of the first and largest chop shop brokerage firms in 1987, was banned from the securities business for life by 1994, and later went to jail for fraud and money-laundering, delivers a memoir that reads like fiction. It covers his decade of success with straightforward accounts of how he worked with managers of obscure companies to acquire large amounts of stock with minimal public disclosure, then pumped up the price and sold it, so he and the insiders made large profits while public investors usually lost. Profits were laundered through purchase of legitimate businesses and cash deposits in Swiss banks. There is only brief mention of Belfort's life before Wall Street or events since 1997. The book's main topic is the vast amount of sex, drugs and risky physical behavior Belfort managed to survive. As might be expected in the autobiography of a veteran con man with movie rights already sold, it's hard to know how much to believe.
Favreau's no stranger to playing smart, sharp witted New Yorker. His happens to be one and has played exactly that on numerous occasions.
As expected, Scorsese has put together quite the impressive cast for this film and I'm very much looking forward to it. Plus, Favreau will surely get some pointers from Scorsese on how to perfectly represent Jersey Boys once that goes in front of the camera.