First Look: DreamWorks' CG / Hand-Drawn Hybrid 'Me And My Shadow'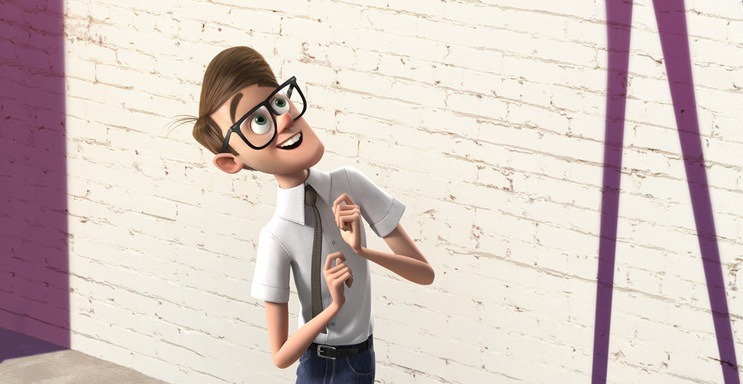 It wasn't so very long ago that CG animation felt cutting-edge and new, but these days it's become so ubiquitous we hardly even notice it anymore. Instead, what feels fresh again are more traditional animation methods. DreamWorks Animation's Me and My Shadow combines CG and hand-drawn animation to tell the story of "the world's most boring human" Daniel (voiced by Book of Mormon's Josh Gad) and his bored shadow (voiced by Bill Hader), who longs for a more exciting life.
The shadow finally gets his chance, albeit not necessarily in the way he'd hoped. When events in the shadow world put Daniel's life in danger, Shadow Dan breaks the rules and takes control of his person. The two then set off on an adventure to stop the shadow villain and his nefarious plans to take over the human world. Check out the adorable first poster after the jump.
[via Coming Soon]
Love how Daniel and Shadow Dan really do look like a cross between Gad and Hader.
Last we heard, Daniel's human world was to be rendered in CG, while Shadow Dan's shadow world was to be hand-drawn. It's impossible to tell just from this poster how the two methods will work together in the film, but it's a promising combination. Daniel looks like your standard-issue CG-animated human character, but there's potential for Shadow Dan and his land to look a little more unique.
Me and My Shadow marks the directorial debut of Alessandro Carloni, who's previously worked on the studio's How to Train Your Dragon and both Kung Fu Panda movies. Kate Hudson also lends her voice to the movie, as a human love interest for Daniel. Unfortunately, it'll be a while yet before we get to see the film — the release has been pushed back from its original fall 2013 date to March 14, 2014.