Jeremy Renner And Bill Condon Circling DreamWorks' WikiLeaks Movie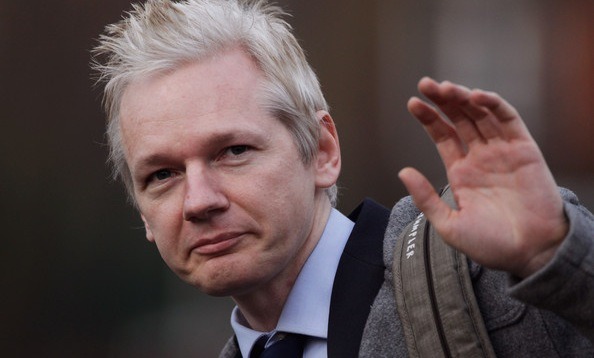 As of last year, there were some half-dozen Julian Assange / WikiLeaks movies brewing, but probably because the real-life drama is still unfolding, progress has been rather slow-moving on most of them. At least one studio's not planning on waiting around forever, though. A new report indicates that Jeremy Renner is currently circling the lead role in DreamWorks' version of the Assange story, while Bill Condon is said to be eyeing the director's chair. Read more after the jump.
DreamWorks' feature will draw from two books, Daniel Domscheit-Berg's Inside WikiLeaks: My Time with Julian Assange at the World's Most Dangerous Website and David Leigh and Luke Harding's WikiLeaks: Inside Julian Assange's War on Secrecy. The idea was to use the books as source material so they don't have to get life rights from Assange, similar to what Sony did with Mark Zuckerberg's story on The Social Network.
Renner's spent the past year starring in franchise action films — specifically, Mission: Impossible – Ghost Protocol, The Avengers, and next month's The Bourne Legacy — but between this and David O. Russell's FBI sting movie, is apparently evolving now into the "true political scandal" phase of his career. Renner's shown a knack for playing complicated but charismatic characters in films like The Hurt Locker and The Town, and seems like a great fit to play the controversial Assange.
Condon's just coming off of the final entry in The Twilight Saga, Breaking Dawn: Part 2, but the WikiLeaks movie actually sounds closer to his usual wheelhouse. He's previously directed Kinsey and Gods and Monsters, both about troubled historical figures, as well as the failed Nikki-Finke inspired HBO pilot Tilda.
Among the other WikiLeaks projects in development are HBO Films' adaptation of the New Yorker article No Secrets: Julian Assange's Mission for Total Transparency; Annapurna Pictures' adaptation of the NYT piece The Boy Who Kicked the Hornet's Nest; and Universal's documentary by Alex Gibney.