'Despicable Me' Minions Are Getting Their Own Feature Film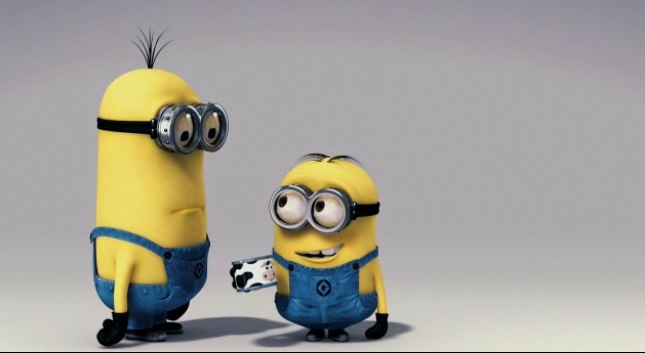 The film Despicable Me turned into a decent-sized hit and merchandizing bonanza for Illumination Entertainment and Universal, with a sequel already heading towards completion. Now the film's little yellow bean Minions, already the stars of a theme park, have been set to play the lead roles in a new spin-off feature film.
Deadline says the as-yet untitled film will be an original story that adds new characters and offer the return of some Despicable Me characters, and presumably some from the upcoming sequel. The real focus of the film is "the antics of the yellow fellows as they interact with human characters."Brian Lynch scripted, Pierre Coffin will direct and Kyle Balda will co-direct. The two co-directors also perform the Minion voices. Given that the chracters don't speak any recognizable language that should make for a fun performance routine, but we'll see how the little guys work as leads of their own full-length story.
As Deadline also notes, this is an interesting development as it breaks the Minions off from the typical comic support role that is played by animated characters such as Scrat in the Ice Age films from Blue Sky Studios and Fox and the Madagascar penguins. (Those at least have extra shorts and a TV series.)
The idea is to have the Minions film ready a year after Despicable Me 2 hits, which puts the spin-off film on the calendar for summer 2014.