Sam Worthington In Talks To Join Arnold Schwarzenegger In David Ayer's 'Ten'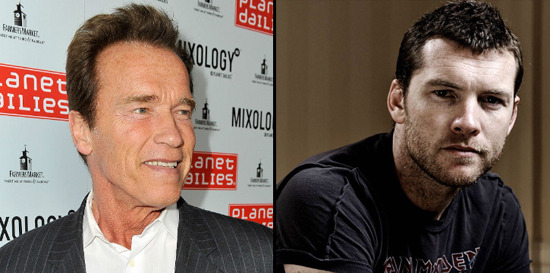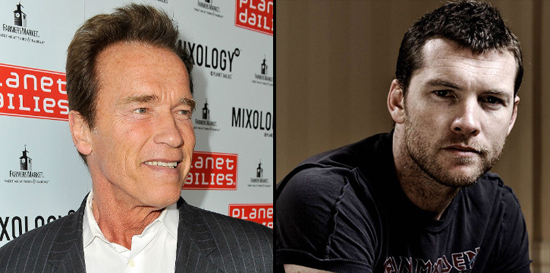 Avatar star Sam Worthington has had two films in theaters this year, Wrath of the Titans and Man on a Ledge, but it feels like he's been relatively low-profile, especially after the dual push of Terminator: Salvation and James Cameron's mega-hit.
He does have a couple projects in the pipeline, however, including the Avatar sequels. The latest one would put him on screen with the original Terminator, Arnold Schwarzenegger, in a film called Ten directed by Training Day writer and End of Watch wrter/director David Ayer.
Variety says that Worthington wants the role, and calls the film "a testosterone-heavy riff on Agatha Christie's Ten Little Indians," that follows " an elite DEA task force that robs a dangerous drug cartel under the guise of a tactical raid on one of its safe houses. They think they've gotten away with millions in merch, until team members begin getting bumped off one by one."
The film was written by Skip Woods (X-Men Origins: Wolverine, A Good Day to Die Hard).
As a bonus, check out the full Comic Con panel for The Expendables 2. There are some great Arnie moments here, especially as he and Stallone banter back and forth. I want to see the two of them in a movie just bantering, no action. My Dinner With Arnie, or something.