Sequel Bits: 'The Hangover Part III,' 'Red 2,' '21 Jump Street 2,' 'Iron Man 3'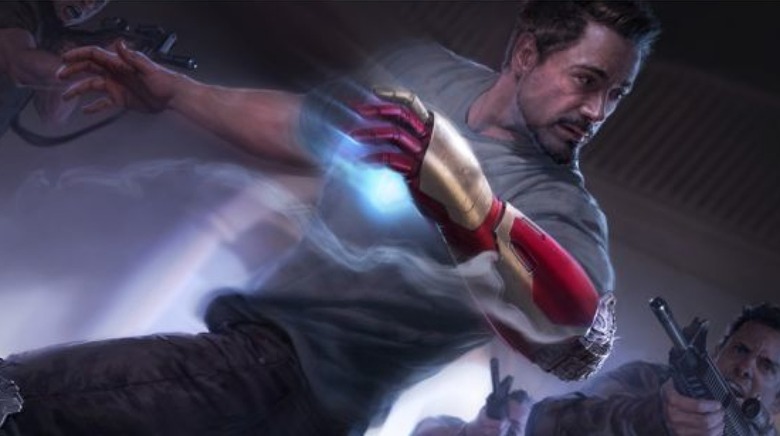 From superheroes, to comedy and action, it's all in this edition of Sequel Bits. After the jump read more about the following:
Captain America: The First Avenger star Neal McDonough joins the cast of Red 2.
Mike Epps will reprise his role from The Hangover in The Hangover Part III.
Jonah Hill says a sequel to 21 Jump Street will shoot next Fall.
Check out photos, videos and more hints from the set of Iron Man 3.
The gang is all back for Red 2, the Dean Parisot directed sequel to the 2010 comic book adaptation. Bruce Willis, John Malkovich, Mary-Louise Parker and Helen Mirren have already added Catherine Zeta-Jones and Byung-Hun Lee to the film. The latest addition is Neal McDonough, who was recently in Captain America: The First Avenger. The film follows the retired secret agents going after a nuclear device. Thanks to Variety.
Variety also reports that comedian Mike Epps will return to the Hangover franchise in The Hangover Part III. He'll once again play "Black Doug," a character he played in the first film. There's no indication if it'll once again be a cameo sized role or something expanded but, the Todd Phillips sequel starring Bradley Cooper, Ed Helms and Zack Galifianakis will be released May 24, 2013.Johan Hill spoke to Collider on the occasion of The Watch and confirmed that he and Michael Bacall, who wrote the first 21 Jump Street, are currently writing the second one and the current plan is to shoot the movie in September 2013. No word on if Phil Lord and Chris Miller will be back but we'll surely know more in the coming months. Here's Hill talking about this.
Hot off their big reveal at San Diego Comic-Con, director Shane Black is back on set shooting Iron Man 3. Several sites are publishing all kinds of set photos, set videos and more which we've sampled below. However, they should certainly be considered SPOILERS. Proceed at your own risk.
3.
2.
1.
First up, a bunch of addition videos and images of the huge stunt in the film have come up online. We published a few of these last week, but here's one of the better ones that's on Comic Book Movie. Head there for several more.
Reports are that there's an airplane crash and Iron Man arrives and saves a bunch of people.
In another set of images from the Christmas-set film, Comic Book Movie put photos of the set dressing around town, one of which is this huge crater that's become some sort of memorial. Who died here? Did Iron Man create the crater?
Also at that link, they describe the film wanting extras that look like gangsters, punk and goth types and more stereotypical looks. No idea how that fits in.