Hayao Miyazaki Will Chronicle The Designer Of Japan's Zero WWII Fighter Plane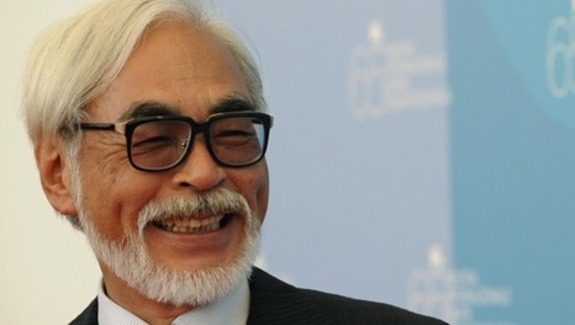 The next film from master animator Hayao Miyazaki (Spirited Away, My Neighbor Totoro, Princess Mononoke) has been roughly slated for 2013, and the director has said that the film will not be "the sort of work that everyone in the audience can relax and watch." When he made that statement, combined with another comment that the film would be "something realistic," there was supposition that the film could have something to do with Japan's reliance on nuclear power.
The film will indeed be something realistic and related to Japan's actual history, but it turns out that the movie also ties to the director's fascination with flying. Animators Osamu Kobayashi (Paradise Kiss) and Takashi Hashimoto (Samurai Horror Tales) have recently commented that Miyazaki's next movie will tell the story of Jiro Horikoshi, who designed the Zero fighter plane used by Japan in World War II.
Twitch reports the animators' comments. We don't have a lot more to go on, and though Horikoshi's work is significant, we don't know the scope of Miyazaki's planned film. Horikoshi was an early grad of the Aviation Laboratory at the University of Tokyo, and quickly began his career at Mitsubishi (then Mitsubishi Internal Combustion Engine Company Limited) where he designed many planes, including the Model 00, or Zero. That fighter was the plane heavily used in Japan's attack on Pearl Harbor.
Regardless, this would certainly mark new territory for the director, and that alone is reason to be interested in the outcome.
When the film does hit theaters, it will not make its way to the US via Disney, which has controlled the US release of Studio Ghibli movies for years. GK Kids picked up the Studio Ghibli catalogue this year, and will likely be the distributor for the film when it eventually hits these shores.