The 'Breaking Bad Art Project' Goes Street With Frank Kozik's 'Jane'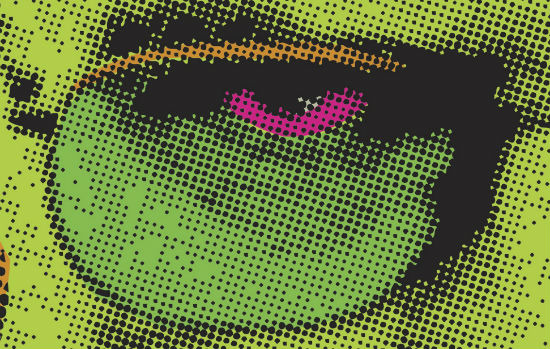 The final season of Breaking Bad has begun and its art project continues. During San Diego Comic-Con two new pieces were revealed,  one that referred to the season five premiere, and one that we completely missed. You'll see the one we missed – The Cousins by Jeff Boyes – can be seen after the jump. But the latest piece of art, on sale later today and teased above, is totally different. Frank Kozik, a legendary gig poster artist, has the next piece and it's an evocative, totally different, graffiti and collage influenced piece based on Jesse Pinkman's girlfriend Jane.
Check out, and find out how to get one, below.
The print was revealed at the CRSVR Sneaker Boutique in the Cosmopolitan Hotel in Las Vegas, NV. When they opened, the first four people inside were able to get a pair of custom designed Breaking Bad Converse by Jon Defreest. They also got the URL - dontfreakoutitpasses.com, which reveals this poster: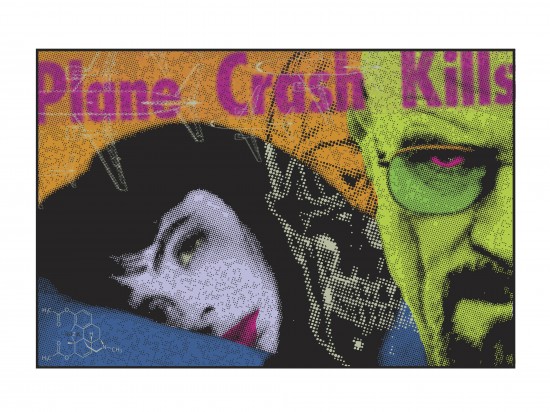 Jane by Frank Kozik will be on sale very soon at the above URL. It costs $50.
And here is the already sold out previous poster by Jeff Boyes and a look at the custom Converse.
As always, keep and eye on BreakingGifs.com and @BreakingGifs for announcements on this series. BreakingGifs.com is viral campaign to promote the upcoming final season of Breaking Bad on AMC. Curated and run by Tyson Givens and Gallery 1988, each week the site will link to a new piece of Breaking Bad themed art by well-known and up and coming artists.