McG To Produce Live-Action Feature Film Adaptation Of Wes Ball's /Film-Featured Short Film 'Ruin'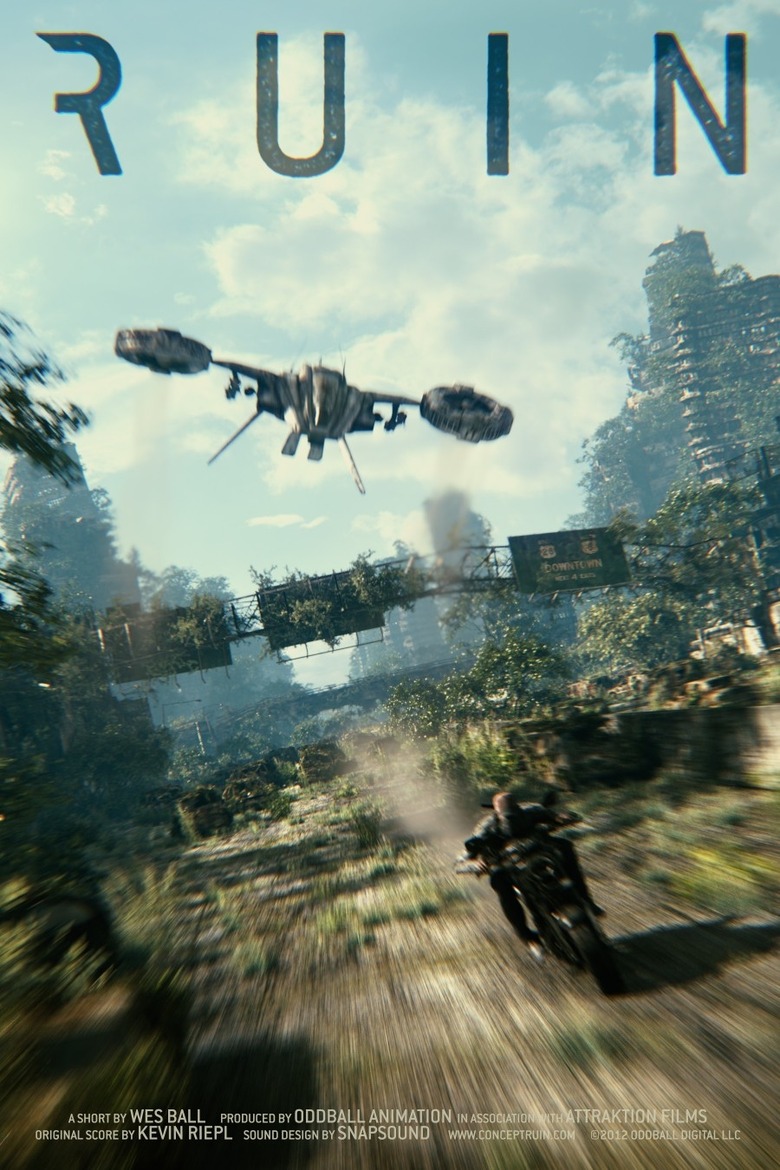 In March, we were one of the first to post an animated action short film called Ruin. The short was directed by 2003 Student Academy Award-winner Wes Ball and set "way in the future" in a green post-apocalyptic universe. The film went viral in the days afterward, and signature shots from the short even appear in the pilot and commercials for the upcoming Bad Robot/Jon Favreau-directed series Revolution (and in my opinion, the visual effects from Ruin, look better than any of the effects created for the pilot).
It was only a matter of time before someone in Hollywood convinced Ball to adapt the property into a feature film. Earlier today 20th Century Fox made an offer to acquire the rights with McG set to produce the big screen adaptation.
The Hollywood Reporter says that Ball is attached to direct a live-action feature based on the short and will co-write the script with T.S. Nowlin. McG will produce with Steve Tzirlin, a Lucasfilm exec who oversaw story and script development for Star Wars: The Clone Wars and the yet to be produced live-action Star Wars tv series. Fox apparently sees the property as a possible franchise.
Wes Ball has been working in Hollywood for 8 years doing graphic work for HBO and DVD/Blu-ray featureetes. A graduate of Florida State University, Tallahasse, his 2003 short film A Work in Progress won the Bronze Metal at the Student Adacemy Awards (included below). Described as his "passion project", Ball has been working on Ruin off and on for the last two years. Watch the short film now below
Ball's company Oddball Animation has a complete behind the scenes making of progression of the short on their website.
Wes Ball's 2003 Student Academy Award-winning short film A Work in Progress: