'Jack Ryan' Director Kenneth Branagh Will Also Play The Villain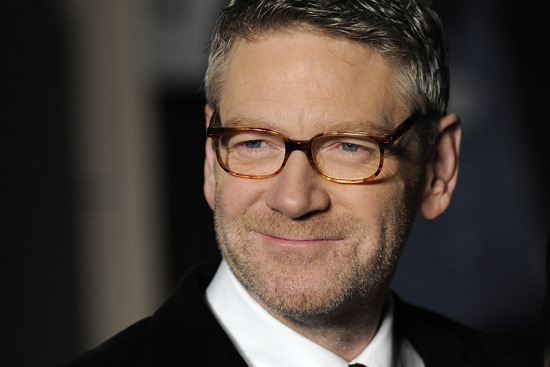 Paramount's had a bit of trouble getting its Jack Ryan reboot off the ground, and things looked especially dire a few months ago when director Jack Bender exited the project after months or perhaps even years stuck in development hell. But the movie quickly bounced back with a new director in the form of Kenneth Branagh, and now it's moving on into casting.
And for the first addition to its cast (aside from lead Chris Pine, of course, who's been attached for years), the studio's looking right under its nose. Branagh himself is said to be in talks to star in the film, in the key role of the villain. More details after the jump.
The plot, which serves as a sort of prequel to previous Jack Ryan movies, sees the titular ex-Marine working as a financial analyst in Moscow. He learns that his employer is planning to finance a terrorist attack against the U.S., which would demolish the American economy by making the dollar worthless, and must "race against time" to save his family and his country.
Variety Showblitz reports that Branagh is in talks to play Viktor Stazov, a Russian financial genius who masterminds the plan with the help of his local government. If he agrees to take the role, it'll be far from his first time working both sides of the camera at once — Branagh's pulled off the same trick in Henry V, Hamlet, and Frankenstein, among other titles.