TV Bits: Fred Willard, 'The Wire,' 'House Of Cards,' 'Breaking Bad,' 'Hulk,' 'Sons Of Anarchy'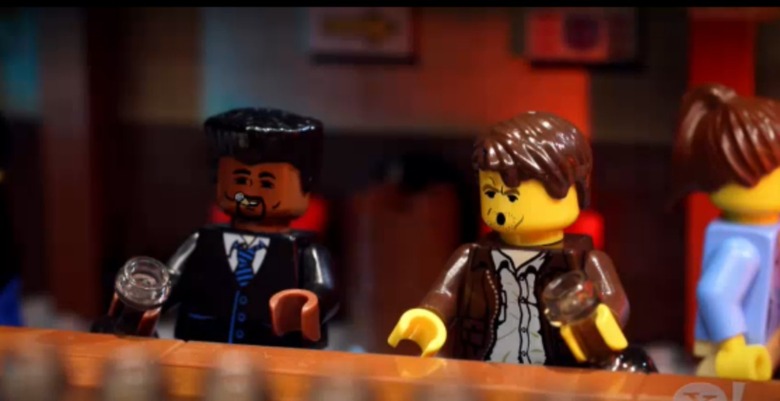 This edition of TV Bits has casting, rumors, Lego and even some controversy. After the jump read about:
Joel McHale will join FX's Sons of Anarchy for a multi-episode story this season.
Broadway actor Sebastian Arcelus joins Kevin Spacey and David Fincher's Netflix show House of Cards.
Watch classic scenes from The Wire in Lego. It's even better than it sounds.
Guillermo Del Toro offers an update on the Hulk pilot.
Emmy nominee Giancarlo Esposito has some interesting thoughts on this season of Breaking Bad.
Fred Willard has been fired from his PBS show Market Warriors after being caught in a XXX rated theater.
Before Joel McHale returns to Community, he's going for a little anarchy. The comedian turned actor will do a multi-episode arc on the hit FX show Sons of Anarchy playing Warren, a "handsome con man who picks the wrong person to double-cross" according to TV Line. There's no other information the role but, the below photo tweeted by Katey Sagal suggests he'll be working with her character.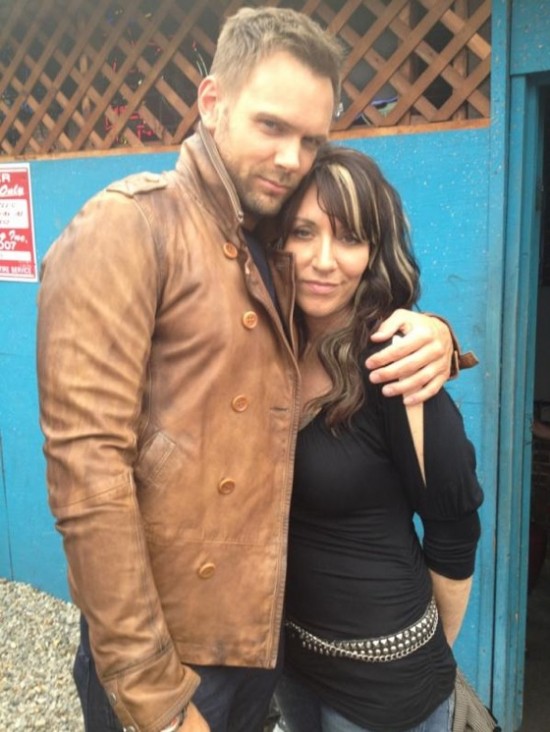 Sebastian Arcelus, who starred in Elf, Jersey Boys and Wicked on Broadway, has just been cast in the upcoming Netflix show House of Cards, produced by Kevin Spacey and David Fincher. He'll play a newspaper editor on the show which stars Spacey as a politician who hopes to take down the President after being passed over for a post in the White House. Fincher is directing the first two episodes, which should premiere on Netflix next year. Read more about the casting and show over on Deadline.
Yahoo has created one of the best Internet videos ever. The Lego Wire. If you've ever seen the show, all the inside jokes are there and it's great.
I put this in Superhero Bits earlier today but for TV watchers who might not read that column, Guillermo Del Toro offers an update on the Hulk TV show, telling MTV News that they're still rewriting the pilot.
Breaking Bad star Giancarlo Esposito was nominated for an Emmy this morning for his role as Gus in the fourth season of Breaking Bad and, in an interview with Vulture, the actor talks about something that could likely be considered a spoiler for those who haven't caught up. Skip the block quote if you haven't seen season four of Breaking Bad:
[Returning to the show]? is always a possibility. I know he and the writers are full of ideas. It's in the ether that it's a possibility. I would love to go back and truly miss this particular group of filmmakers. And I also miss Gustavo. But there's part of me that doesn't even know if I could do it — I'm an actor. That run had such depth and such grace and charisma that I would be challenged to fit into his skin again. It takes a lot of deep breathing, some really deep yoga breathing. I really have to let myself go when I channel Gustavo. He takes me over.
Finally, the biggest celeb story of the week is the fact that Best in Show actor Fred Willard was arrested for masturbating in a XXX rated theater on Santa Monica Blvd in Hollywood, CA. Mere hours later, PBS has fired the actor from his role as host of the reality show Market Warriors. Read more at The Hollywood Reporter.