Former 'Lost' Showrunner Carlton Cuse To Rewrite 'San Andreas: 3D'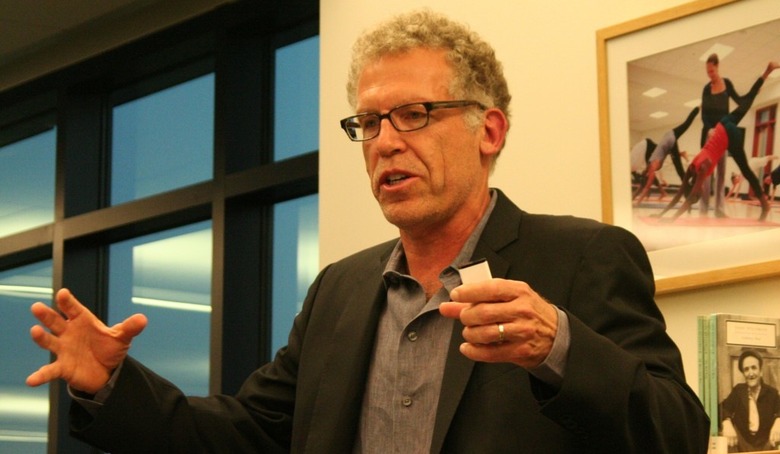 Damon Lindelof's spent the years since Lost racking up high-profile movie credits like Cowboys & Aliens, Prometheus, and Star Trek 2, but the other Lost showrunner, Carlton Cuse, has kept a pretty low profile for the most part. That could be about to change, however, as he has a few different things brewing at the moment.
Among the projects Cuse has been working on are a movie set up at Fox with Shawn Levy and Hugh Jackman attached and a Psycho-inspired TV series for A&E. Now we can add to that list San Andreas: 3D, the earthquake epic developing over at New Line. More details after the jump.
According to Variety, the plotline follows a man who makes the dangerous cross-state trip in the wake of an earthquake in order to reunite with his estranged daughter. When we first learned about San Andreas: 3D in December, the story details were more specific (and more 2012-esque). The LAT wrote at the time that the protagonist would be traveling via "unconventional transportation" from Los Angeles to San Francsicso to find his ex-wife and kids, who are now living with another man. It's unclear whether those points have since changed, or whether the latest report simply doesn't mention them.
No start date has been announced for San Andreas: 3D, but at the pace it's going, it looks likely to go into production next year for release sometime in 2014. The budget is expected to be in the $100 million range.